$60m new metal refinery for Dubai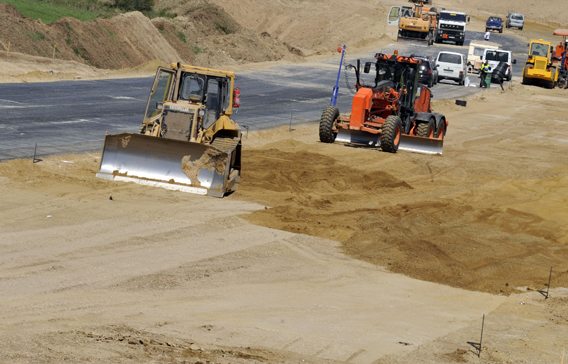 Shamika Resources, a Canada-based company, plans to set up a tantalum metal refinery in Dubai, the President and CEO of the company told Emirates Business.
The company expects the 2,000-tonne-a-year capacity refinery to cost a total $60 million (Dh220.36m) and expects it to be operational in two years from now.
Besides tantalum, the metal used in cell phone industry, the refinery will produce metals such as tungsten and niobium.
"We find the UAE, especially Dubai, to be an attractive destination. Not only are the energy costs low here, but the location is ideal for importing tantalum powder [the mineral], processing it and re-exporting it," said Robert Vivian, President and CEO of Shamika Resources.
The company also wants to make Dubai its headquarters for its offshore trading operations considering the tax benefits the emirate provides. "It will help us export the metal to India and China," Vivian said.
Tantalum is corrosion and oxidation resistant and in its natural state it is found in the mineral tantalite together with the chemically similar niobium. Rarely found, the metal is hard, gray in colour and lustrous. It is part of the refractory metals group, which are widely used as minor component in alloys. The inertness of tantalum makes it a natural choice for laboratory equipment and a substitute for platinum, but its main use today is in tantalum capacitors in electronic equipment, primarily mobile phones. Countries such as Saudi Arabia, Egypt and Australia also have considerable deposits of tantalum.
The metal is trading at a price of $50 to $80 a British pound as per latest data of the London Metals Exchange. Tantalum refining is so far done through a "heavy" chemicals process. However, research is currently on to refine it through the process of electrolysis.
Besides tantalum, Shamika Resources also wants to establish a small 200kg-a-month capacity gold refinery in Congo.
"We are also looking for investors for this refinery in the UAE," Vivian said.
The company plans the listing of its subsidiary Shamika2Gold at the New York Stock Exchange (NYSE) soon, Vivian said.
Keep up with the latest business news from the region with the Emirates Business 24|7 daily newsletter. To subscribe to the newsletter, please click here.
Follow Emirates 24|7 on Google News.