Aconex to expand operations in the region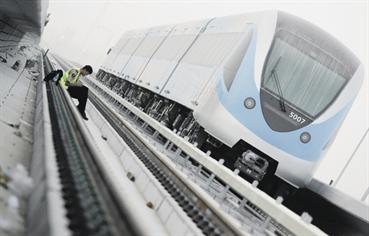 Technology firm Aconex says it plans to venture into Qatar in its efforts to expand its operations in the region.

An international provider of online collaboration for construction and engineering projects, Aconex started its Middle East operations in 2005 and has witnessed a growth of about 250 per cent ever since.

Peter Hedlund, General Manager, Aconex Middle East told Emirates Business that the company's performance in the Middle East, has been exceptional.

"Although we have been operational globally since the past nine years, the Middle East has become our top market by registering about 250 per cent growth annually within four years of setting up operations in the region," he said.

The company specialises in providing online document management on construction projects. It services more than 5,500 projects across more than 65 countries, on landmark developments throughout Asia, the Middle East and Africa, Europe, North America, Australia and New Zealand.

"We started here in 2005. When I became the General Manager a year later, the company had about 12 employees. Today we have a staff strength of 112 employees. The company is working on more than 500 projects in the region, most of them in Dubai and Abu Dhabi," said Hedlund.

"Our projects range from small towers to big projects such as Yas Island, Dubai Sports City and the Dubai Metro. The latest one is the Al Zohra Coastal City in Ajman. Apart from the UAE, we are working on several projects in Bahrain, Riyadh, Cairo and Muscat. We will be starting an office in Qatar very soon," he added.

According to him construction projects, especially in the region, require online co-ordination as several top architects, designers and even engineers operate from across the world.

"When you are building a project in this region, there are different people working from different parts of the world," said Hedlund.

Although majority of project information is generated in digital form, rest of the information exchange mechanisms are paper-based, including sharing, accessing, filing, storing, co-ordinating and retrieving information.

"These inefficiencies not only cost administrative time and resources, but also leave organisations exposed to disputes over claims, variations, and communication misunderstandings. For instance, a medium-sized construction project will have more than a thousand drawings, which will go through revisions, go to consultants including architects, planners, engineers, builders and several sub-contractors," he said.

This could result in more than 100,000 drawing-related data changes in one week alone, excluding correspondence, he added. "This level of information exchange holds high risk of duplication, given the inevitable human errors," he added.

According to him online collaboration tools are set to become a standard practice in industries such as construction and facilities management and users could benefit from a full revision history automatically archived for each document or change.

"When Aconex was founded in 2000, construction was one of the few industries that still relied on paper for the exchange of information. Thousands of documents and correspondence were being shared between hundreds of people worldwide, he said.

About two per cent of the project value can be saved if companies decided to use the online documentation, said Hedlund. "Usually about one to two per cent of the entire construction value can be saved by totally going online. The amount is massive when we are dealing with projects valued over $1bn," he said.

The company is currently working on projects valued at about $110bn in the region. "Imagine about $1bn to $2bn being saved just by using online documentation," said Hedlund. "A project manager who worked on the construction of Emirates Palace told me that about 20 containers of paper was shipped to a safe location. It becomes difficult to store these after a point," he said.
Hedlund said the company has several servers located in various parts of the world that backs up every document every 15 minutes.
Follow Emirates 24|7 on Google News.