Adnoc to invite bids for gas project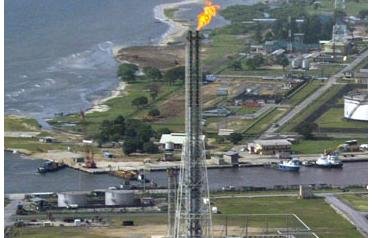 A sharp decline in construction expenses due to global financial turbulence is expected to slash the costs of a major gas project in Abu Dhabi by more than 30 per cent, an oil official said yesterday.

After a long delay due to soaring costs in the previous three years, the Abu Dhabi National Oil Company (Adnoc) is set to invite bids for the Shah Sour Gas project soon after the completion of its masterplan, said Ismail Al Rumhi, Director of the Gas Treatment Section at the government-controlled company. Quoted by the London-based Arabic Language daily Al Hayat, Rumhi said the project was part of a major oil and gas capacity expansion programme, adding Adnoc is pushing ahead with such projects despite the global credit crisis.

"Adnoc will invite bids for oil and gas projects worth billions of dollars in the next two years. They include mainly the Shah Sour Gas project," he said.

"Adnoc expects the costs of this vital project to decline by more than 30 per cent following the drop in the prices of many commodities, construction supplies and labour costs due to the global economic crisis."

Rumhi did not specify the new costs of the project but industry sources had estimated them at more than $12 billion (Dh44bn) in mid 2008. The project had been in the pipeline for many years but was delayed because of the surge in costs. Initial costs were around $8bn. The development is a joint venture between Adnoc and the US ConocoPhilips, which said last month negotiations were still under way to implement the project.

According to the London-based Meed magazine, front-end engineering and design (Feed) for the venture will be finalised within the first quarter of 2009, paving the way for a final investment decision for the project.

ConocoPhilips said in November that a final investment decision on the development would be delayed until the Feed was completed. The US-based Fluor Corporation is working on the Feed for Abu Dhabi Gas Industries (Gasco), the Adnoc subsidiary which is managing the scheme. WorleyParsons is the project manager.

The main objective of the project is to develop onshore sour gas reservoirs at Shah and to establish grass root gas processing facilities. Abu Dhabi, which controls most of the UAE's gas potential, has been locked in a massive drive to expand its gas production to face a rapid growth in domestic consumption because of a steady expansion in power and desalination output.
Follow Emirates 24|7 on Google News.