Al Habtoor eyes Dh30bn in contracts this year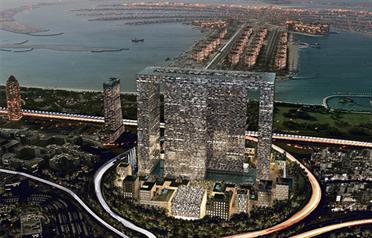 The Al Habtoor Group is yet to decide on a date for its initial public offering (IPO), according to its chairman. "We have been studying the IPO for the past 15 years," said Khalaf Al Habtoor, Chairman, Al Habtoor Group, in an e-mailed statement to Emirates Business. "We want to go for an IPO, but at the right time. There is no date set for that yet."

Meanwhile, a senior official said a possible IPO of the group would not have any impact on its engineering joint venture. "If the Al Habtoor Group IPO is floated, it is unlikely to have any impact on the operational side of the Al Habtoor Leighton Group," said Laurie Voyer, CEO & Managing Director of Al Habtoor Leighton Group, in an e-mailed statement.

He was responding to an agency report that said the group "may float its engineering unit or the entire group in the third quarter of 2010 with possible listings in Dubai and London".

The IPO is not a priority at the moment, added Voyer. "An IPO remains one of the options available to the Al Habtoor Leighton Group, and one that our shareholders will consider when they think the time is right," he said. "However, the management believes it is not a priority at the moment and it is not likely to happen anytime soon." He was not willing to divulge further details.

The Al Habtoor Group also aims to win up to $8.2 billion (Dh30bn) worth of building contracts in 2010 with Australia's Leighton Holdings, according to a Reuters report.

The Al Habtoor Leighton Group is working on about Dh27 billion of projects in the UAE at present and expects to bid for about Dh40bn worth of projects in Abu Dhabi this year, Al Habtoor told Reuters.

"We expect to grab a minimum of Dh25bn to Dh30bn in projects this year," he said. The company also expects to boost its presence in Qatar as it looks to diversify revenues away from its home market.

The company is eyeing airport project contracts in several countries, Al Habtoor said. In Turkmenistan, it is bidding for a $1.5bn project and has already signed a preliminary agreement for the first phase of a $500 million airport project in Kuwait.

He added the company expected to win new projects in the UAE, including an airport contract and works for hospitals in the emirates of Dubai and Abu Dhabi.

"We are bidding for the airport contract in Abu Dhabi which is in excess of $6.5bn," he said.
Keep up with the latest business news from the region with the Emirates Business 24|7 daily newsletter. To subscribe to the newsletter, please click here.
Follow Emirates 24|7 on Google News.