Al Jaber plans to raise $200m from ECAs, eyes bond market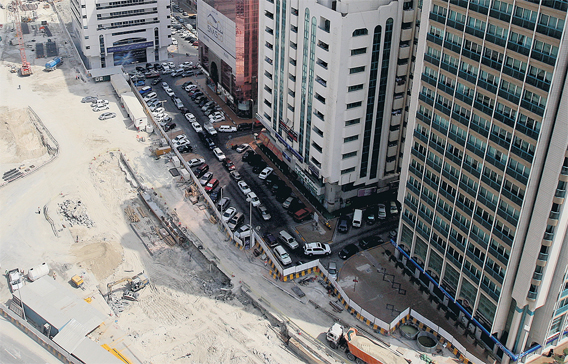 Al Jaber Group will raise $200m (Dh734m) through export credit agency (ECAs) facility and is planning to tap the bond market this year to fund its expansion plans.
The Abu Dhabi-based engineering, construction and manufacturing firm has already managed to raise $200m over the past two years and is looking at doubling that amount by next year, a senior official from the company said.
"Once everything is finished, we're going to raise $350m to $400m from Europe," Robby Zahr, Group Treasurer, Al Jaber told Emirates Business.
He said ECA-backed deals are the best source of financing these days because pricing is half of the conventional instruments.
"You could actually do a European all in transaction under 2.5 per cent in cost at the current Eibor rates. If you want to do it locally or internationally through a syndicate you are looking at five to six per cent," he said.
More and more companies, who are using goods from Europe, are turning to ECAs. Dewa has opted for ECA in May because it is cheaper than the bonds.
The utility firm signed a $1 billion export credit financing, the first for a sovereign company in the UAE. It has a tenor of 13 years. "It is a lot cheaper. But not all can do it – you have to have the right assets, right suppliers and the right credit because they look at the credit very closely," Zahr said. Al Jaber is also planning to get a credit rating and thereafter launch a benchmark bond this year. Benchmark bonds typically have a minimum size of $500m.
"We will possibly do this, we'll decide on these two issues next month. If we do this transaction it will be a conventional bond" he said, noting that the documentation for Islamic finance is prohibitive.
"The company has raised more than $1bn from the syndicated markets in the past five years but is now looking at other pools of liquidity due to a still difficult environment for borrowing.
"Not only are the tenors shorter and the interest price higher, availing a loan also sometimes means offering some bilateral or reciprocal business. The key is our asset and our willingness to use them as security," Zahr said.
Thus the family conglomerate is ready to look at alternative ways of funding. To better access the markets, he said the firm is seriously considering the benefits and consequences of being rated.
"The appetite for fixed income instruments is there so we are considering it," he said. "But we are also concerned how do you manage the refinancing over the next six months to one year?
"How will it trade? How will it affect subsequent subscription?"
In spite of other options, the firm is not ruling out the possibility of tapping funds from banks, which have long been scrutinised for not lending to the private sector.
"There is now appetite for banks to lend," he said. "Once the banks find the confidence and comfort from the 2009 results that are coming now they will begin to lend. They will start taking decision in Q2 and start lending Q3 and Q4."
Al Jaber Aviation, the VIP private jet operator of the group, has in December closed the first deal under a framework of European Export Credit Agency-backed financings for its Airbus planes.
The financing package provides for a 10-year tenure with a loan coverage of 80 per cent of the cost of the Green Aircraft plus the outfitting costs. The financing is the first ever European ECA-supported deal to a corporate entity for private jets, and the transaction was developed, structured, led and financed by HSBC with the backing of three other ECAs.
These include Germany's ECA, Euler Hermes Kreditversicherungs-AG (Hermes), acting as the lead agency; France's ECA-Compagnie française d'Assurance pour le Commerce extérieur and the United Kingdom's ECA, the Export Credits Guarantee Department.
Keep up with the latest business news from the region with the Emirates Business 24|7 daily newsletter. To subscribe to the newsletter, please click here.
Follow Emirates 24|7 on Google News.