Al Nujoom Islands reclamation work over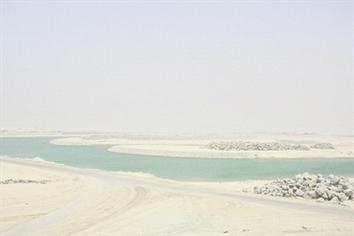 Al Nujoom Islands' reclamation works are completed and breakwaters, which form the outline of the floating islands, have been put in place.

The first phase of this waterfront development, the largest of its kind in the emirate, began two years ago and is now nearing completion, with 95 per cent digging for the project's water canals concluded.

Sheik Abdullah bin Fahid Al Shakrah Chairman of Al Hanoo Holding, said: "Our vision for Al Nujoom Islands is that it will play a key role in sustaining the environment, becoming the perfect setting for marine creatures. Since the very beginning of the project, marine life started to gather at the site, and as the work progresses, the number of marine animals continues to increase. Vast numbers of birds, specifically flamingos, have flocked to the islands.

"The existence and proliferation of animals in a place is proof that the environment is sound and healthy. We want to develop projects that support animal life, without any present or future consequences to the environment," said Al Shakrah.

Al Hanoo Holding recently finished linking the islands with a Geographic Information System (GIS), using more than 2.5 million tonnes of rock to line the banks of the water canals of the project in Sharjah.

Reclamation works on the development is also complete, and Al Hanoo is preparing to implement the final touches to phase one before commencing with phase two, which will take more than two and a half years. All development works are expected to be complete by 2010.

Al Nujoom Islands consists of 10 islands surrounded by 35km of water. The islands' water canals extend to between 100 and 400m.
Follow Emirates 24|7 on Google News.