Aldar not to reduce foreign ownership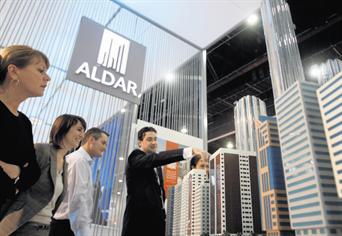 Aldar Properties, Abu Dhabi's biggest property developer, has no intention of reducing the percentage of its equity owned by foreigners in the near future, said a top official of the company.

Speaking to Emirates Business, Abdallah Zamzam, Chief Economic and Administrative Officer at Aldar Properties, said: "Aldar will neither reduce nor increase the current percentage of foreign ownership in the company. It stands currently at 40 per cent and there is no need to increase this percentage, as 60 per cent of the company is currently owned by UAE national institutions.

"We will not reduce the foreign ownership percentage in Aldar, unlike other companies and firms. The current percentage is suitable and we do not have any plan to change it. Only five per cent of foreign investors are facing financial difficulties due to the international financial crisis and the remaining 35 per cent does not have any problems."

Replying to a question about the impact of the international financial crisis on the company's projects, Zamzam said: "Some 50 per cent of the company's major projects continue without obstacles. The company rethought the other half of its projects and it was decided that 30 per cent would be executed in three to six months. The remaining 20 per cent was deferred to 2010.

"The reason behind the delay is not the unavailability of liquidity. On the contrary, we have more than enough liquidity for all our projects. The company has decided to re-design some projects due to the international financial crisis – the intention is to reduce luxury accommodation and concentrate more on medium-level ones."

He said the company has not laid off any of its staff.

"The 2009 budget includes an increase in staff count by 15 per cent. We had planned to increase headcount by 60 per cent, but did not do so due to the international financial crisis. We re-structured the company's staff and re-distributed them to the major projects being executed currently, such as the Central Market and Al Raha Beach projects."

On the more than 200 redundancies recently in Aldar Laing, Zamzan said: "Aldar Laing is independent of Aldar and has its own employees and policies. We have only entered into a partnership with that company. It laid off some of its foreign workforce as part of its re-structuring plan and we have nothing to do with it."

He also said Aldar does not have any intention to merge with any property development company. "What is said every now and then about an imminent merger is untrue," Zamzam said.

On the Aldar stock's performance in the Abu Dhabi Securities Exchange, he said: "Aldar's shares have fallen but not by as big a rate as some other leading stocks. The reason behind this is the confidence of investors in the company. However, our share value still does not reflect the company's achievements and strong position."
Follow Emirates 24|7 on Google News.