Arabtec to receive Nakheel dues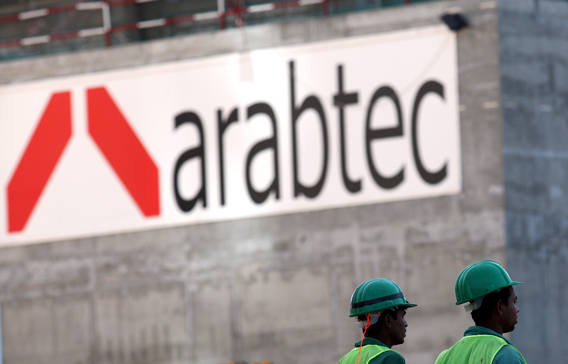 Arabtec Construction has received a confirmation from Nakheel that 40 per cent of the total outstanding amounts will be paid by the end of April, according to its CEO.
The rest will be paid against a bond. It also expected to recommence work on the Al Furjan project, Tom Barry told Emirates Business in an exclusive interview.
"We have received a mail from Nakheel where we have been told that 40 per cent of the total outstanding amounts for the period up to November 2009 will be paid to us by end-April," said Barry, adding: "The rest will be paid against a bond, which will take more time."
He was not willing to divulge any figures. "We have accepted the offer," he said.
"We are expecting to hear good news. It also remains that we are expecting work on Al Furjan to recommence," he said.
On February 28, Riad Kamal, CEO of Arabtec Holding, had said the company had halted work on state-owned Dubai developer Nakheel's Al Furjan project at the beginning of the year for not receiving payments, according to Bloomberg. Arabtec had completed structural work on 500 villas of the Al Furjan's 4,000 homes and villas project, designed to include schools, shops, parks and a cycling trail. "We haven't been paid so we stopped working," Kamal said in the interview.
Two more contractors in talks
Contracting firms Khansaheb and Six Construct said that they have been invited to the discussion table by this month end to discuss payment schedules.
"We have been asked to come to a meeting to table what we think is due to us and discuss the payments which is due to us up to November 2009. However, there has been no proposal for payment or partial payment or anything else, said Philippe Dessoy, General Manager at Six Construct.
A source at Khansaheb added that it is also expected to start talks with Nakheel by this month end on the payments schedules.
On March 29, agency reports said that the Dubai-based Nakheel will start paying contractors as early as the first week of April following Dubai Government's announcement that it will pump $8 billion (Dh29.3bn) into the firm.
Follow Emirates 24|7 on Google News.