Australia's Q4 construction spending up 1.7%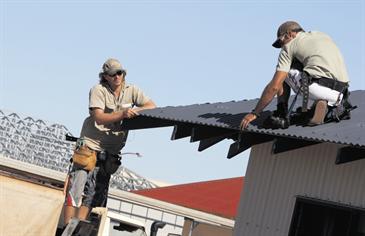 Construction spending in Australia unexpectedly rose last quarter thanks to lingering strength in engineering projects such as mines and roads, lessening the risk of an outright contraction in the broader economy.

Yesterday's figures showed construction spending on everything from homes to roads rose 1.7 per cent in the fourth quarter to A$35.4 billion (Dh84.6bn) in inflation adjusted dollars. That followed an upwardly revised 5.5 per cent increase in the third quarter and confounded market forecasts of a 2.7 per cent fall.

Spending on engineering projects climbed 3.6 per cent in the quarter, to be up over 24 per cent on the year, buoyed in part by public spending on infrastructure.

Construction of commercial property like shopping malls rose 1.3 per cent in the quarter. While spending on homes dipped by one per cent that was not as weak as many had expected.

"At face value, today's data implies stronger growth than we currently forecast for GDP," said George Tharenou, an economist at UBS.

They have been forecasting growth of 0.2 per cent.

Likewise, a separate report showing a 1.2 per cent increase in wages for the fourth quarter, surprised analysts who had looked for a more modest 0.9 per cent gain. Annual growth ticked up to 4.3 per cent, the highest since the series began in 1997. Other data yesterday showed wages grew at their fastest pace in a decade in the fourth quarter of 2008, supporting household incomes at a time when sliding share prices are eroding wealth. The central bank has already cut its key cash rate by a huge 400 basis points since September, taking it to a record low of 3.25 per cent.

Combined with A$50bn of past and future fiscal stimulus, the interest rate cuts have left policymakers optimistic Australia will not suffer the vicious economic contractions seen in the United States and Japan.

The RBA holds its monthly policy meeting on March 3, the day before the government releases gross domestic product (GDP) data for the fourth quarter.

"The official communication from the RBA recently hints strongly at a reluctance to cut much further," said Su-Lin Ong, a senior economist at RBC Capital Markets.

"Still, the further deterioration in global activity, worrying developments in Europe and the latest decline in equity markets, mean a modest 50 basis points cut could be easily justified next week," she added.
Follow Emirates 24|7 on Google News.