Base metals in demand as hedge against inflation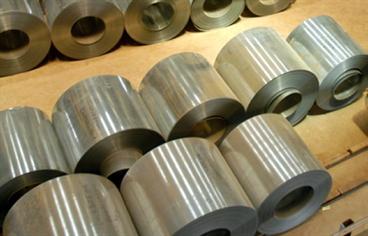 Base metals are finding favour with fund managers as rich investors prefer commodities as a hedge against paper-money inflation. The new-found interest is also pushing prices up.

Rich investors are increasingly buying copper, nickel and other physical commodities to shield themselves from paper-money inflation, a Swiss commodity fund manager said yesterday.

Ronald Wildmann, who manages three Basinvest funds from Zurich, said buying hard industrial goods "is a bit of a trend" among the rich, who see few real estate opportunities and fear devaluation of liquid assets.

Basinvest is bullish on iron ore, anticipating that economic rebound in China and elsewhere will cause shortages in the construction material steel and in coking coal, zinc and steel alloys, pushing up their prices.

Copper's strong fundamentals make it another top pick for the fund manager, partly because of a dearth of new projects outside of the Democratic Republic of Congo and Mongolia.

Basinvest has about $95 million (Dh349m) in assets under management in two funds dealing in futures for metals such as nickel, platinum, zinc and palladium, as well as stocks in raw materials companies such as Rio Tinto and Xstrata.

Last June, it also launched a physical commodities fund which has drawn in an additional $20m from ultra-high net worth individuals in Switzerland and Liechtenstein, many of whom were alarmed by the collapse of Lehman Brothers and financial market wobbles. The BI Physical Commodity Fund invests mostly in commodities that are mainly traded on the London Metal Exchange and New York Mercantile Exchange.

The purchased goods are physically stored in LME warehouses or with forwarding agents that act on behalf of the respective exchange, according to Basinvest's report for the fund in January, when its return was a negative 5.9 per cent. In the eight months of 2009 following its launch in May, the fund returned a positive 36.7 per cent.

Wildmann said the fund offered a solution to those unsettled by financial upheaval that shook equity and bond markets. "What you can do is go into real assets. Real assets can be gold, art, diamonds or farmland. And they can also be industrial metals," he said.

Because the price of physical commodities is tied to their production costs, he said they offer a certain guarantee for those worried about the eroding potential of inflation. "Copper always has a price and the price is never zero," he said.

Wildmann said that platinum and palladium are also strong bets because of rising production costs in South Africa. He also took a bullish view on ferro-chrome, produced in South Africa and Kazahstan and used in stainless steel.

But he was more bearish on gold, saying the price had far outstripped production costs despite little actual utility for the precious metal.

"There is absolutely no use for gold today. When you think about the world without gold, nothing would happen, but a world without copper or alloy or zinc is not running anymore. That is a huge difference," Wildmann said.
Keep up with the latest business news from the region with the Emirates Business 24|7 daily newsletter. To subscribe to the newsletter, please click here.
Follow Emirates 24|7 on Google News.