Build Safe UAE reports rise in best practices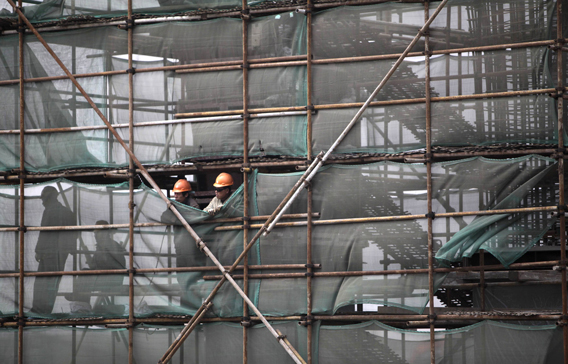 The Build Safe UAE (BSU) weekly alerts (No89) saw a rise in best practices across many local construction firms. Khansaheb Civil Engineering noted that there are 63,644 litres of fuel stored on a particular construction site and hence has implemented some safety measures to prevent fuel spill causing environment contamination.
These include constructing a water proof tested bund using (4?4 steel mesh and concrete), providing a concrete pad for fuel filling point to prevent soil contamination, a spill kit for safe handling of hazardous materials and fire extinguishers in case of emergency.
Meanwhile, the Environmental and Sustainability Team of Al Ahmadiah – Hip Hing JV initiated a garden project to protect, conserve and enhance biodiversity of the project site.
All plants selected were native plants (date palms, christ-thorns and ghaff) and were transplanted from within Masdar's site and suitable red sand was sourced within the project site.
A total of 40 date palms, six ghaffs and six christ-thorns have been planted.
More birds are being observed at the renovated garden now due to the enhanced environment.
Bovis Lend Lease said it has devised a safer solution for the loading and unloading of materials given that "this was an area of considerable concern on our project", according to the company.
"We created complete internal handrails offering protection zone for unloading materials. We also used the 'sky track' to assist in loading pallets of material directly to the scaffold platform, involving removal of the front handrail, with unloading performed from the inside of the protection zone.
The load is then delivered onto the upper platform, and from within the protection zone (interior handrail) personnel guide the operator of the 'sky deck'. Handrails are then reinstated at the front of the platform at 0.5m and 1m heights, with personnel completing this operation once again from the safety of the interior protection zone."
Bauer International said that it provides its night shift riggers/banksmen for crawler cranes and rig machines with head lamps. "This item has significantly improved communication and visibility when working with machinery during night time operations," said the company.
Meanwhile, in an incident, a worker consumed thinner by mistake since it was stored in a water bottle. BSU said that chemicals must be kept only in specified containers and supervisor should not allow anyone to keep liquid chemicals in plastic unmarked bottles.
In another incident, a slinger/rigger clipped the hooks of the lifting chains to the shuttering in preparation for the lift. The lifting points selected on the shuttering were incorrect, which resulted in additional stress being applied on the right hook block of the chain.
The hook snapped off the shuttering resulting in a fall from a height of 1.5 m. There were no injuries in this incident. BSU noted that the centripetal force of the shuttering should be kept in mind when allocating lifting points of the load.
On another site, a board was dropped from the 78m level while scaffolding was being dismantled.
The board struck a worker and he was hospitalised.
Follow Emirates 24|7 on Google News.