Chinese firm wins part of SR6.79bn Saudi rail deal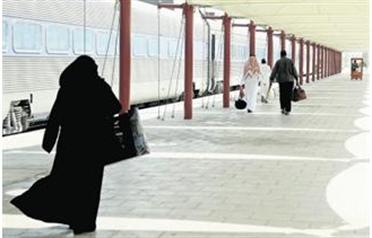 Saudi Arabia has awarded a SR6.79 billion (Dh6.65bn) railway infrastructure contract to a consortium including a unit of China Railway Construction Corp, contractors said yesterday.

The contract covers ground and civil engineering works for a 450-km-long high-speed rail section linking the Red Sea port city of Jeddah to Medina.

China Railway Construction subsidiary China Railway 18th Bureau Group and two Saudi firms, including Al Arrab Contracting, are part of the winning consortium.

The Chinese firm's share in the value of the project is 21.25 per cent, said Ibrahim Al Rajhi, board member of Al Rajhi Investment Group, which is leading the railway's implementation.

Al Arrab Contracting will get 63.75 per cent of the contract's value, and another local firm will get the remaining 15 per cent, Rajhi told Reuters.

The world's top oil exporter will finance the project through the state-owned Public Investment Fund (PIF), Mansour Al Maiman, Secretary-General of the fund, told reporters at a contract-signing ceremony.

The rail section will link Jeddah's airport to the cities of Makkah and Madina, home to Islam's holiest pilgrimage sites.
Follow Emirates 24|7 on Google News.