City of Arabia on track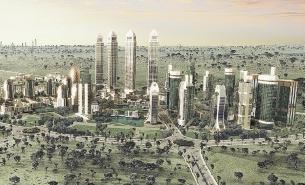 Construction work at Dubai's $5 billion (Dh18bn) retail, residential, commercial and entertainment district, City of Arabia is on track and progressing well despite a few delays, said owners Ilyas and Mustafa Galadari.

The developers yesterday confirmed that all elements in the project, including the Mall of Arabia and the Wadi Walk, are on track and moving forward, with the global financial crisis having little impact on construction works.

Ilyas Galadari, Chairman of the Ilyas and Mustafa Galadari Group, said: "In line with the rest of the world's construction industry, City of Arabia has experienced some delays, but this is natural with a project of this magnitude. We are pleased to say that all four elements, Wadi Walk, Elite Towers, Mall of Arabia and Restless Planet, are proceeding as usual. "Workers are casting approximately 60 pile caps per week and in November we completed more than 190 pile caps.
Follow Emirates 24|7 on Google News.