Civic body fines violators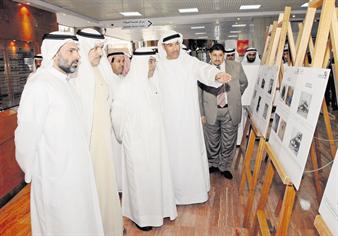 Hussain Nasser Lootah, Director General of Dubai Municipality, said yesterday that 2,508 fines were issued against the construction safety code violators.

He added that the municipal inspectors made around 27,232 daytime inspection visits to construction sites last year and 1,771 inspections at night.

The visits revealed a 75 per cent compliance by the contracting firms.

He was speaking at the launch of the Construction and Occupational Safety Week, organised as part of the first Municipalities Month yesterday.

A week-long exhibition of photographs illustrating the significance of safety at construction sites is also being held at DM headquarters to mark the occasion.

"We have enacted a set of legislation, including local orders, technical guidelines and codes with the objective of ensuring safety of about 800,000 labourers who are working in around 8,000 construction sites in and around Dubai.

"Recently, a Code of Construction Safety Practice has been issued by adding several new measures aimed at protecting the workers and all the people involved at the construction site," said Lootah.
Follow Emirates 24|7 on Google News.