Civil engineers' salaries down 15% in UAE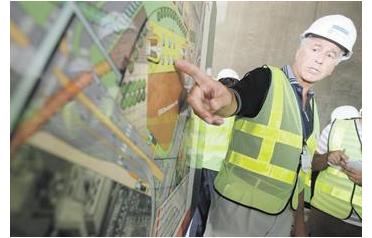 Salaries of engineers have fallen by 15 per cent as construction companies reconsider their budgets, said experts.

"The salaries of civil engineers in the country have fallen by 15 per cent for new hires. It's not like six months back when engineers in the construction sector got a 50 per cent hike when they switched jobs," said Ian Giulianotti, Associate Director, HRM Consulting, at Nadia Recruitment.

Phil Starr, Recruitment Director at Dubai-based Real HR, agreed. "I don't have the precise figures but the salaries have definitely fallen," he said.

According to data provided by Nadia Recruitment, the average salary of a project manager is between Dh35,000 and Dh50,000. For site engineers, it is anything between Dh20,000 and Dh30,000. The figure for engineers varies from Dh15,000 to Dh25,000 and for junior engineers it is from Dh12,000 to Dh15,000.

"Salaries also depend on the contractor. An 'A' grade contactor means a large multinational or a leading local contractor, who can pay big money. On the other hand, we have the 'C' category ones that are limited to villas and buildings that do not go above three floors. The remaining contractors fall in the middle category," said Giulianotti.

However, there is still demand for civil engineers in the country despite the slowdown in the construction sector. "There is still demand for qualified engineers and technicians. No doubt, some projects have been cancelled and put on hold but demand for engineers has not gone down much," Giulianotti told Emirates Business.

A source in the industry, who did not wish to be named, said: "Nearly 1,000 engineers came for Drake & Scull's open day recently. The company plans to hire 100 engineers out of these 1,000. The majority of these people were employed with other organisations and there were only a few who were out of jobs."

According to Giulianotti, the demand for engineers could dwindle if the cancelled or shelved projects do not take off. "If things don't pick up then we may see a drop in demand," he said.

Starr of Real HR differed and estimated that the demand for engineers could be down by as much as 40 per cent even today.
Follow Emirates 24|7 on Google News.