Construction costs fall 30%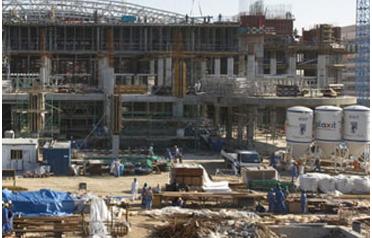 Construction cost per square foot has fallen by an average 30 per cent in the UAE compared to the last quarter of 2008, even as prices of building materials continue to drop further.

In Dubai and Abu Dhabi, the cost of construction currently ranges between as low as Dh400 and as high as Dh900, depending on the location, for residential buildings. In Ajman, it ranges between Dh170 and Dh200.

Imad Al Jamal of UAE Contractors Association and other industry sources were of the consensus that different areas in Dubai have different cost structures.

However, industry sources say the figure is lower by around an average of Dh100 per sq ft for commercial buildings. One industry source said the average for commercial buildings in Sheikh Zayed Road was Dh380 per sq ft last month.

Industry sources say the drop is between Dh50 and Dh100 in Dubai and Abu Dhabi. Some of the drivers include the massive fall in steel prices and the significant fall in prices of other materials such as aluminium, wood, glass and diesel by an average of almost 15 to 45 per cent. The fall in the value of euro also contributed.

Faris Saeed, General Manager, Diamond Developers, said: "You cannot really pinpoint the exact percentage of decline in the construction cost due to various reasons… but it is fair to say construction execution charges or fees have decreased between 25 per cent to 30 per cent in comparison to the last quarter of 2008."
Follow Emirates 24|7 on Google News.