Coral growth discovered around breakwaters at Nakheel projects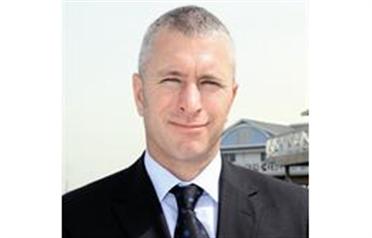 Coral growth is beginning around the breakwaters at Nakheel projects, revealed environmental monitoring findings by UNU-Inweh (United Nations University's International Network on Water, Environment and Health).

The organisation has been monitoring marine environments at the coastal developments since 2007.

Shaun Lenehan, Head of Environment, Nakheel Design and Development said: "The findings to date show there is substantial establishment of coral and fish and invertebrates across our coastal projects, specifically on the rocky breakwaters. The UNU-Inweh has done up to a 1,000 dives on Nakheel projects and the body of work that they are putting together is substantial and irrefutable. It is all coming together and it is telling us good news to date. Five years ago, the rocks were still fresh and now it is a different scene."

When you construct, you have to plan for the worst conditions, added Dr Björn Kjerfve, UNU-Inweh, who was part of the original team in January 2004. "We now know what the worst conditions are. We came here to explore details of a contract signed with Nakheel and by 2007, it was decided to develop a research and management project between UNU-Inweh and Nakheel.

"Dubai is creating an environment that is absolutely unique globally. It is an experiment in making a coastline that does not exist. The project has a team of five scientists who are living permanently in Dubai during this duration."

There will be changes due to the changes in the coastline, he added. "When you have a mature coastline, it usually is straight. Like Dubai used to be. Now you have created a series of protrusions out into the ocean, which makes an unusual pattern. You have created 1,500km to 1,600km of shoreline in the process – but that is not a natural state. The processes in the ocean will try to rework that system back to the flat shoreline that used to be – it might take a 100, thousand or million years. There will be change," said Kjerfve.

"I look at physical forces and look at winds, currents and waves and their interaction with the environment. It is too early to give any recommendations. But you have to realise that sometimes, there could be waves as high as six to seven metres and that could do a lot of damage. But I think that has been addressed." The teams' remit is to look at The Palm Jebel Ali, The Palm Jumeirah and The World," he said.

"What is of concern is the flushing of the lagoons, Kjerfve said. "One of my concerns in the short term is that ocean currents flush the lagoons. The Palm Jumeirah is a mature system and we want to make sure the flushing is sufficient. The more flushing you get, the better the water quality. If this is not happening, then we will advise Nakheel to take actions to manage that situation better."

The project team was assembled in May 2007. "They provide us with management advice," said Lenehan. "Areas of improvement include water circulation in some of the projects, the orientation of the beaches so they are stable and the way we control reclamation process to protect water quality. We always learn."

Meanwhile, the programme will run for another two years. "We will have a conference in late-2010 to talk about the findings of the programme and share the knowledge with others," said Lenehan. The UNU-Inweh programme comprises an 11-person global science team.

There is also a free flow of information with Dubai Municipality (DM) on the coastal monitoring front. "The Environmental Impact Assessment for each of our projects is also forwarded to DM for comment," he added.

"So everyone knows everything," said Lenehan.
Follow Emirates 24|7 on Google News.