Danube starts screening contractors and developers before signing sales contracts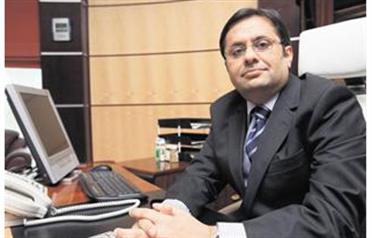 Contractors and developers are being screened for their ability to pay for purchases before sales contracts are signed, says Danube, a supplier of building materials in the UAE.

With investment plans of about Dh300 million to open three new retail stores in the GCC, the company plans to enter Saudi Arabia's building industry in partnership with a local agency.

Rizwan Sajan, Chairman of Danube Building Materials, told Emirates Business that the global economic crisis has also affected the local construction industry. Sales have dropped by almost 20 per cent during the first quarter of 2009.

"The payment method has become slow. We are being very choosy and are screening the companies before we do business with them. Although the payment period is about 90 to 120 days, earlier we used to allow a grace period. But now we insist on receiving payments at the earliest," said Sajan.

"Although it is the contractors who are our main clients, we are now looking closely at the developers. Unless the developer is capable of paying the contractor, we will not be assured of our payment," he added.

The procurement policies of various companies have also changed, said Sajan.

"Today every company is careful with budgeting. They don't want to stock up inventory. People are buying only what is required and they are very cautious. Nobody is taking the extra risk," he said.

"Earlier if they wanted 30 pieces, they would buy the entire pack. But now they are buying just the 30 pieces. They are making sure that they spend money and their stocks very wisely. That has definitely made an impact."

The global financial crisis, according to Sajan, has had a major impact on the construction industry. "There are still a lot of ongoing projects. That is one of the positive things for us. Despite a lot of cancellations and slowdowns, we have still enough projects to keep us busy during the year," he said.

According to Sajan, Abu Dhabi is less affected. "I have not so far heard of any projects that have been shelved. It will take more than a year for the situation to recover, said Sajan. "It is a very big market correction."

The company grew at a massive 70 per cent in 2008 and recorded sales worth Dh1.1 billion. "Very few companies have grown in 2008 at such level but the first quarter of 2009 has been comparatively slow. Sales have dropped by almost 20 per cent so far. Given the present economic condition, it is very much on expected lines," said Sajan.

He said there is no better time to build than now.

"This is the right time for companies to build if they have the money. The contractors and labour are available. The material prices and construction costs have dropped by about 30 to 40 per cent. I am going ahead with all my projects. "We will build the three warehouses we have planned in Jebel Ali Free Zone, despite the crisis," said Sajan.

Last week the company's first retail store for building materials was inaugurated in Ras Al Khaimah. It has a total investment of Dh75 million with a total area of 150,000 square feet.

Sajan said the company ventured into the retail market for building materials keeping in mind the rapid growth of free hold properties in the region.

"This is the first of the four stores we have planned across the Gulf Co-operation Council with an investment of Dh300m," said Sajan.

The company's second store will be launched in Bahrain by the end of March while the third store in Saudi Arabia will be ready by May. Danube also plans to launch its second store in the UAE.

"We are planning to open a store in Dubai and hopefully it should be ready before December," he said.

Danube also plans to enter Saudi Arabia's building industry in partnership with a local agency.

"Saudi Arabia is a big market as far as the construction industry is concerned. We are planning to soon launch our main products in Jeddah, with an investment of Dh100m," he added.
Follow Emirates 24|7 on Google News.