Deyaar's future contracts will be Shariah-compliant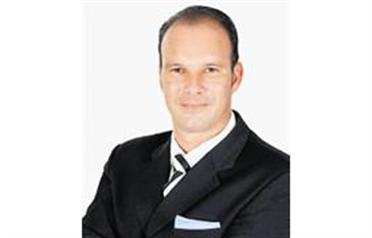 Deyaar Development yesterday said it decided to deal only with Islamic banks and that all its future contracts will be Shariah-compliant.

The real estate developer, which is an affiliate of Dubai Islamic Bank, also said it will reassess its present projects to see if their sale prices are in line with the current economic situation.

Deyaar's board has proposed to reconsider future projects in light of the new developments in domestic and global real estate markets, the company said in a statement on the Dubai bourse website.

In his column written exclusively for Emirates Business, Chief Executive Officer Markus Giebel said governments have an important role to play in ensuring equilibrium, now more than ever before, and it is critical for real estate companies to closely scrutinise their cash flows, adapt their product portfolios and evaluate their non-core businesses.

"The time is right for companies to install market monitoring teams in order to effectively avert any possible imbalances in resource allocation," he said.

The real estate sector in Dubai is in a transitional phase, and strategic international expansion will be a key to ensuring the diversification of revenues and a balanced portfolio of projects, Giebel said.

"Markets driven by a combination of a large and growing economy and strong demographics, such as Saudi Arabia and India, clearly offer substantial potential. Such opportunities exist elsewhere, too, and they must also be seized."

According to Giebel, Dubai and the wider region remain strong, and growth will continue. "Today, we need to identify the longer-term opportunities and adapt our businesses to make the most of this moment."

Deyaar reported a net profit of Dh410 million ($111.7m) in 2007 and has in excess of Dh25 billion worth of projects under construction and in the pipeline, mostly in the UAE.

Shares in the company that is traded on the Dubai Financial Market closed up 14 per cent at Dh0.57 yesterday.
Follow Emirates 24|7 on Google News.