Dorma expects 15% of total sales from region by 2020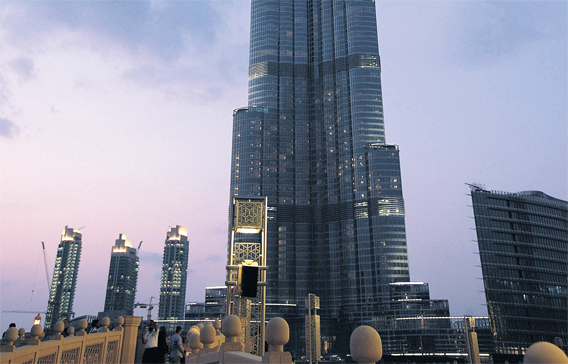 The Dorma Group expects to see the region move up from its current rankings of number seven in terms of growth markets to the top five list, according to its newly appointed global CEO.
"Last year, we finished at €885 million (Dh4.38 billion) in terms of global turnover and we will finish this fiscal year with slightly lower than that number. There has not been much impact of the crisis actually because of our global spread," said Thomas Wagner, who was appointed as Dorma Global's CEO in February. He spoke to Emirates Business on how the dip in the construction boom in the UAE and GCC has not deterred the company since he still sees further expansion possibilities in the region.
What was your order book for last year?
Despite the issues that we have seen of late, there are still opportunities in the UAE and it is still a growth market for us. But the geographics have changed. Saudi Arabia, Qatar, Kuwait, Jordan, Libya and Egypt are still in a growth pattern though some countries have slowed.
It is a high single digit for last year as a percentage of growth in sales. The Gulf has far more opportunities and we are looking to further expand from where we are right now. We are expecting projections of 15 per cent of total sales by 2020 from this region.
Where do you see the region in your global rankings?
Since the last five years, we have seen the fastest growth in the 13 nations in the Gulf. Not necessarily the biggest turnover of the group but the fastest growth reflecting what was going on in the UAE and the surrounding countries. In terms of growth and scale, we are now number seven.
This region has changed into a much bigger market for Dorma. We would like to be number one. But there is no reason why we could not be in the top five list over the next few years.
Some markets went through very well during the crisis while others were hit very badly and that has played out very well for us. Our widespread product portfolio and our geographical spread have worked out very well for us as a group.
What are the trends you see in market demand?
You are talking about a much higher use of glass both externally and internally. You see a lot more understanding of safety requirements and fire requirements and also an increase of people awareness combined with these when you look at the infrastructural investments in the region, particularly in transport.
Do you see any shift in building type rankings?
Residential has slowed down but the hospitality industry is pretty active and is on a growth pattern as with healthcare, education and infrastructure due to government investments in these areas.
Which are the markets where you are perfo-rming well?
The biggest chunk has been the commercial sector while residential has levelled out. But the latter is now getting into the interior design work stage and that will be our focus for the next few years.
How are you dealing with value engineering in projects, retendering and changes in product specifications, which affect your contract?
It has affected us. Sometimes, it is about the building changing – where they change the scale of the project or they change the percentage of the original functions of the building.
Particularly, in the residential side, where they might add some offices or hospitality. You just simply have to start again with the prices in some situations but we have the capability to deal with that.
What about your manufacturing activities and any expansion plans?
From the production point of view, we have been focusing mainly on the automatic product range and also horizontal sliding walls. But we are looking at some other product portfolios from the global range, which we will add into the facility here very soon.
We are trying to learn how the market will develop and how the neighbouring markets will develop. We are in a process to identifying what we want to do and we will get more concrete about that in the next couple of months but we believe in the long- term potential of the market. We have recently worked on projects such as Burj Khalifa, Meydan, Etihad Towers, Princess Noora University in Saudi Arabia and the QUECC in Qatar and expect to hear of some new contracts.
Now that most projects are getting into the secondary market stage of interiors fitouts, do you see a shift in the market where you are working more with interior designers and less with consultants?
That is one of the growth opportunities that we are seeing for our products since the market and the customer looks slightly different now and we are fine tuning the strategies on how we get into different parts if the world. And we will focus more on that side as well.
Dorma operates in 46 countries
Wagner, the former CEO and Managing Director of elevator and escalator manufacturer OTIS Germany, joined Dorma on February 1 this year. He holds a master's degree in engineering with economics.
Headquartered in Ennepetal, Germany, Dorma maintains major production plants in Europe, Singapore, Malaysia, China and North and South America and operates 71 wholly-owned companies in 46 countries.
Follow Emirates 24|7 on Google News.