Drake & Scull's bid for two Saudi firms under evaluation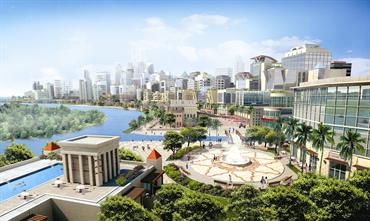 Third-party evaluation is in place and once it meets with board approval, Drake & Scull International PJSC (DSI) will take over two companies in Saudi Arabia.

"We are acquiring a mechanical, electrical and plumbing (MEP) contracting company and a civil engineering firm in Saudi Arabia. In our second board meeting, since we became a public joint stock company, we placed the idea before the board and they have approved," said DSI Chief Corporate Affairs Officer Zeina Tabari. "The third-party evaluation is in place and will be finished by the second quarter of 2009. If the board approves, we will go ahead."

DSI is a service provider in MEP, infrastructure, water and power and civil contracting services. It is currently working on 35 projects and its current order book stands at Dh 5.9 billion. Out of this total, Dh2.4 billion worth of work have been completed in 2008. Meanwhile, the backlog of secured work stands at Dh3.5bn and "are carried forward from 2008", said Tabari.

DSI said it is moving into new customer segments through selective acquisitions and joint ventures'.

"There will be more to come. These two companies are the first that we are looking at the moment. Saudi is a good market to be in and we have also secured jobs in the country. Hence, we decided to acquire the companies instead of setting up operations in Saudi Arabia from scratch," she said.

"We had also mentioned to the shareholders that we are looking for vertical and horizontal expansions. In terms of horizontal expansions, Abu Dhabi is looking phenomenal and Saudi is a good market right now."

The company has bagged a slew of projects and has been recently awarded an IWP project in Sudan and the Hadeed district cooling in Saudi Arabia.

"We are also tendering for work in Saudi Arabia, Libya and Dubai. We have opened a new branch in Abu Dhabi and hence are recruiting for that as well," she said.

DSI recently set up a new office in Abu Dhabi under its civil contracting subsidiary GTCC and said that it is 'directing strategies in line with DSI's ambitious growth programme: a policy that anticipates entry into Qatar and Kuwaiti markets after listing.'

GTCC Abu Dhabi was awarded a major residential project on Al Reem Island, details of which is yet to be announced. "We also won a contract for the Reem Island project but cannot announce its value till we get approval from our client," she added.

Hence, the company is "looking to beef up its management team", she said. It will hold an open day this week "to recruit new talent from the growing number of skilled workers available in the country," according to a statement yesterday.

DSI said it has recruited 725 new staff in the last six months for its MEP, Civil and IWP operations, and is now looking to fill more than 100 new positions, ranging from back office operations to project managers and directors for all its business streamlines.

"The market has some very good and qualified people and it is a good time to look for talent. We have been flooded with around 100 to 200 CVs a day from all sectors in construction since we announced this idea 10 days ago," said Tabari. "We have finalised 200 people to come in for pre-scheduled 20 minute slots."

Delayed project schedules and payments are a problem for the whole industry, she admitted. "It is not just DSI. The whole industry has been affected. We are working very closely with the developers and main contractors with whom we have good relationships in the last few years. The cash flow issues might be short-term or long-term and no one really knows for how long," she added. "But we are trying to be patient with our clients and at the same time help them meet their targets."

The firm has no bad debts yet, she said. "We have no bad debts for 2008 and have just closed our books. We will be announcing the results within the next two weeks."

Tabari sees a good year ahead. "The existing backlog that we have will sustain significant growth in 2009. We won projects in 2007, which will take us forward to 2009 and to the second quarter of 2010," she said.

The company will be listed on the Dubai Financial Market by the first quarter for 2009.
Follow Emirates 24|7 on Google News.