Dubai Cable sees Oman as growth market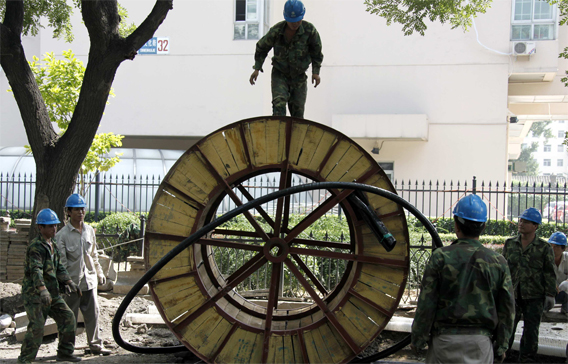 Dubai Cable Company (Ducab) has said that Oman will be a significant growth market for the company amid landmark infrastructure developments in the Gulf sultanate.
Ducab, which recently celebrated the 10th anniversary of its operations in Oman, was upbeat after reporting positive talks during this week's Interiors and Buildex 2010 exhibition, held in Muscat.
"The biggest beneficiary of this year's budget is going to be the infrastructure sector, whether it is for roads, buildings or engineering fields," said Chew Wah Tan, GM Sales & Marketing at Ducab. "Whatever the project is, new power demands will invariably be part of the solution."
Tan's remarks come at a time when government spending is set to increase by 12 per cent from 2009 to an estimated RO7.18 billion (Dh68.56bn) in 2010, as per a report by Construction World. According to Tan, the power cables market alone is estimated at around RO139m for 2010, and is an essential part of all infrastructure development, including the oil and gas sector.
It is this sector in particular where Ducab sees the greatest room for growth.
Last year, the company launched a special cables unit that focuses on creating tailor-made cable solutions for industries such as oil, gas and petrochemicals, which require unique products that can withstand extreme conditions.
Ducab currently has four factories in the UAE, in addition to sales offices in Oman, Qatar, Bahrain and Saudi Arabia.
Follow Emirates 24|7 on Google News.