Dubai World alters its Las Vegas plans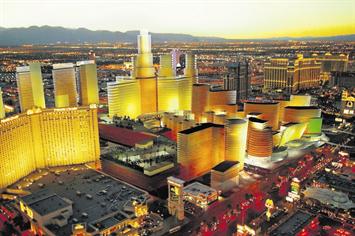 Las Vegas-based CityCenter Holdings, a joint venture between MGM Mirage and Dubai World subsidiary Infinity World, yesterday said it has cancelled the residential component of its CityCenter complex.

It also postponed the opening of The Harmon Hotel and Spa to late 2010.

With the cancellation of The Harmon residential component, the company now anticipates cost savings of $600 million (Dh2.2 billion), it said in a statement.

By postponing The Harmon Hotel by a year, it will defer $200m in construction costs to complete the interior fit-out of The Harmon, it said. "We have full confidence in the long-term future of the Las Vegas market and the success of CityCenter," Chris O'Donnell, Chief Executive Officer of Infinity World Development Corporation, said in the statement.

"This is an appropriate action in the current circumstances," he said.

In October 2008, CityCenter secured a $1.8bn senior bank credit facility, which can be increased to $3bn.

"Both sponsors continue to actively pursue additional financing for the project," the statement said.

CityCenter Holdings is developing a 67-acre vertical city on the Las Vegas Strip.

The Harmon Hotel will feature about 400 rooms and suites. The Harmon would have had about 200 residential units, of which 88 are under contract to be sold.

Purchasers will be entitled to receive refunds of their deposits, but will be given the opportunity to purchase units at the Residences at Mandarin Oriental Las Vegas, Vdara and Veer Towers, the statement said.

"By cancelling The Harmon condominium component, we will be able to avoid the need for substantial redesign resulting from contractor construction errors," said Robert Baldwin, President and CEO of CityCenter.

All other components of CityCenter – including Aria Resort and Casino, The Mandarin Oriental Hotel and Residences, Veer Towers, Crystals retail and entertainment complex, and Vdara hotel-condominium tower – will open on schedule in December, the statement said.

"These scope changes received overwhelming support from our CityCenter bank group," said Dan D'Arrigo, Executive Vice-President and CFO of MGM Mirage. "CityCenter has two supportive sponsors who are fully committed to this project. We will continue to seek financing that is in the best interest of CityCenter as well as its sponsors."
Follow Emirates 24|7 on Google News.