Emaar in 8-day-a-floor cycle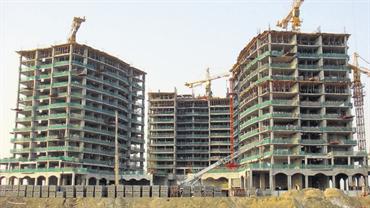 Emaar Middle East has achieved an eight day cycle per floor in the construction of Abraj Al Hilal, the residential towers in Jeddah Gate. The developer said it marks the rapid progress in the construction of the residential tower, and records one of the best construction progress reports in the Kingdom. On an average 7,000 man hours are being clocked daily on the construction of the project to meet the scheduled hand-over of homes in 2010.

As of January, more than 24 per cent work has been completed with over 800 professionals and skilled workers employed on site, and several Saudi Arabian contractors and consultants working on the project.

Infrastructure work is almost half-complete with storm water networks, roads, drinking and irrigation water lines, power network and telecom connectivity under progress. Studies on sewage connection network are under way.

Alaa Abdullah Saed, CEO, Emaar Middle East, said: "The eight-day cycle achieved on the construction of Abraj Al Hilal is a landmark for Emaar Middle East and one of the best construction progress reports in the Kingdom. We are committed to develop Jeddah Gate to the highest standards, and are implementing world best practices.

"This has helped us achieve time and resource use efficiency apart from enabling on-schedule delivery of homes."

He added: "Abraj Al Hilal has gained strong investor response from Saudi Arabia and the Gulf region.

"As the first residential component of Jeddah Gate, it is setting the standards in construction and will offer modern homes with rich lifestyle amenities," said the chief executive.

The eight-day cycle in developing a floor of the Abraj Al Hilal residential tower includes co-ordination among various contractors and consultants. International Building Systems Company for Contracting is undertaking all civil and electromechanical works.

The eight-day cycle is executed by sliding steel shuttering systems for the columns and core walls, and plywood formwork for the slabs. These two facilitate fast installation and dismantling after the concrete gains strength.
Follow Emirates 24|7 on Google News.