Escrow makes construction loans easier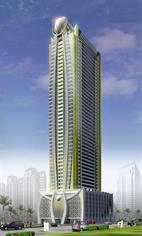 Developers in Ajman are likely to get bank loans for construction purposes after the government passed regulations making escrow accounts mandatory, according to a company executive.

"Developers were previously continuing construction of their projects through revenues generated from sales or were utilising their own resources.

"However, now banks have started to accept applications for construction loans after the government passed new regulations and made make escrow accounts mandatory," Christina Cabading, President, BSEL Infrastructure Realty, told Emirates Business.

"The new rules have instilled more confidence in banks and so they are trusting developers."

Mohammed bin Ahmed bin Omeir, Director of Planning and Survey Department of the Ajman Municipality, had told this newspaper earlier that the government will enforce the escrow account law by first quarter of 2009.

With the announcement of new regulations more banks are likely to enter the home mortgage business, said Cabading.

BSEL, which is the fully-owned subsidiary of the India's BSEL Infrastructure Realty Limited, has already tied up with India's Bank of Baroda for providing end-user finance.

Under the mortgage finance scheme, the bank will offer 70 per cent of the value of the property up to a maximum of 15 years subject to eligibility criteria.

"We are the only developer to provide bank finance for our investors. We are in talks with other banks as well," she said, refusing to reveal names.

BSEL, which intends to launch a new tower in the next six months, has witnessed a significant decline in sales in the past couple of months. "Sales have been very slow and it is really frustrating for us," she said.

Despite the current market conditions, the developer continues to offer a buyback scheme that guarantees 11 per cent premium.

It is even offering flexible payment options and discounts to buyers who pay higher down payments.

According to Cabading, about 80 per cent of the Kahraman and Pearl towers have been sold, while the company has started selling the Emerald tower.

The Emerald Tower, which has been designed by Adnan Saffarini Engineering Consultant, is a 50-storey residential tower equipped with amenities such as health club, swimming pool, advanced CCTV and safety systems, prayer room, eight high-speed elevators along with covered car parking for each unit.

"None of our projects have been delayed or cancelled. We intend to launch a tower in the next six months," she added.
Follow Emirates 24|7 on Google News.