Everyone is sharpening pencils in the industry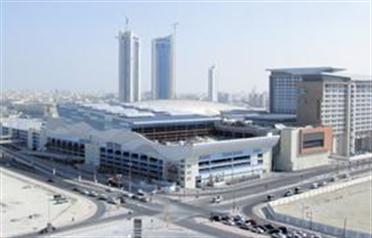 The practice has never closed down a region. And according to Mark Mitcheson-Low, Regional Managing Director for the Middle East at Woods Bagot, economic recessions are not new to the firm, which has won international recognition for its Nakheel Tall Tower project. He spoke to Emirates Business on the recession, future design trends and how the practice is dealing with suspended projects and new enquiries.



How are you coping with the economic recession, project suspensions and cancellations?

The company was established in 1869 and this is not new to us. We have seen recessions in Asia and the London downturn. And we have a large base here because we are committed to the region.

When we came here 10 years ago, we decided that it was a permanent thing. We originally started in Dubai with a small group of people and projects included the Burj Dubai Residences. We gradually started winning work, not just in the UAE but also in the whole region. Projects in Dubai include Badrah, Arabian Ranches and the Nakheel Tall Tower project (though construction work has stopped) and also in Abu Dhabi (in Saadiyat Island), Qatar, Oman, Bahrain, Kuwait and Jordan.

The Nakheel Tall Tower project is right now in the design development stage. It is a 10-year project and has slowed down but this has given us time to future proof it. As Nakheel has said, construction will stop for a year and our work will slow down to complete the essential work to be done for the wind tunnel testing. Thus we get to understand the design intelligence that we had been putting in for the last two years so that when the project does resume, we have the information and this task will be done over the next few months. WSP are the engineers and RWDI is undertaking the wind-tunnel testing studies.

Have you laid off staff due to the status of this project?

It is not due to this project. Everyone in the industry here had to change. We expanded rapidly due to work but that has changed in the last two months. We had to recalibrate and some of the work has gone to other studios. We have 100 people in other studios and 280 in this region.

We did not take the 30 to 40 new people who we were recruiting and then reduced the same number here in the office. The way we are working right now is to consolidate the firm.

How do you see the market?

The market will now have more time to scrutinise the viability of the project, change the mix, make it construction efficient and so on. We are still seeing enquiries from Dubai but also from Abu Dhabi, Qatar, Bahrain and Oman.

We see the region as our client. Dubai will still be our headquarters but we are also developing Abu Dhabi. We are also working on two projects out of our San Francisco office – one is a tower for the Palm and one for the Waterfront, which are yet to be announced.

Again, there has been a shift in what people are looking for in design services –from spectacular iconic buildings to energy-efficient buildings, affordable housing and sustainability because the margins are going to come down. The focus will now be on efficient design. Affordable also means that architects and engineers should be able to live in it.

Earlier, there was a lot of money to be thrown away but now people are saying that we cannot afford that design anymore and ask us to redo the feasibility.

The types of buildings vary but we are working now more in master-planning in Saudi Arabia. The mixed-use is still viable but hospitality is still strong and we are seeing that in Oman. In Qatar, we have worked on two major projects in education and science-related and that will continue.

In most countries, when the commercial side reduces, governments invest in education and science and infrastructure like airports. We are currently doing some work at Doha Airport. The UAE has been more about hotels and luxury shopping centres but we will now see the things that will keep people here such as well-designed affordable housing and so on.

What are the design trends here and how do you do things differently?

In future, anything 80 to 100 storeys will be tall. Many architects design buildings without thinking about who will build it and then there are clients who want to go back and do a repeat of history. We have been trying to talk to clients and ask them not to latch on to catch phrases but to look at projects that people want to live and be in and which create a sense of place. We also do independent client review on projects every few months and document the entire project so that others can gain from that intelligence and we don't make the same mistakes again. We also look at efficient construction, which will save the client money and yet retain quality. What you will see is projects that are more viable and less rushed.

Have construction prices fallen?

Yes, the prices change weekly. There is a project that we have been working on and it has been put on hold because they have decided to retender to see the difference. This trend started in the beginning of December. No one wants anyone to hurt in the industry but everyone is sharpening pencils.

How do you function when projects are put on hold?

Our business is based on relationships. If a client is in distress over a project, then we are in distress. We like to work together with them to see how we can keep it going and if it needs to be redefined in terms of scope. Or how to wind it down so that it can be picked up later on in terms of viability in case they want to partner with someone later. This was done in Bangkok when the market went down. Though Dubai is not in that situation and everyone is very confident of the government.

What about revenues and the coming year?

Globally, we did around $140 million (Dh514m) in revenue for year ending on June 2008. This year we expect a 60 to 70 percentage of that figure. We are now where we were two years ago.

I would only be worried if I turned up last year. Fees will be more competitive and clients will get risk-averse. We have traveled through the peaks and troughs of Dubai and we have never closed down a region.


PROFILE: :Mark Mitcheson-Low Regional Managing Director, Woods Bagot

Mark Mitcheson-Low has been a director of design firms since 1986. He joined Woods Bagot in 1998 and founded the Middle East studios. Locations he has worked in include Qatar, Kuwait, Afghanistan, Bahrain, Oman, Jordan, Turkey, Spain and the wider Mena region as well as the US, Europe and Asia

He has also won several design awards including the RIAI Design award for commercial buildings in 2001 and Best Completed Project 2008.
Follow Emirates 24|7 on Google News.