Four marked for Jeddah project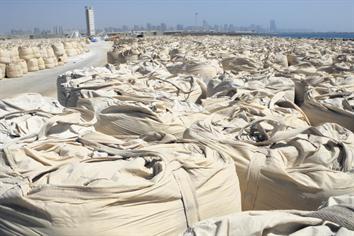 Saudi Arabia has shortlisted four groups, including Houston-based Hines, for a SR9 billion (Dh8.8bn) project to build and operate facilities linked to an airport in Jeddah, an official at the kingdom's aviation authority said.
The so-called Airport City project, which will take about 10 years to complete, is part of a plan to attract about SR22 billion riyals in investments to build, own and operate one airport and terminal-related facilities, Alaa Samman, director of business development for domestic airports at the General Authority of Civil Aviation, said yesterday.
Saudi Binladin Group, Australia's Land Lease Group and local companies comprise the bidders for the contracts. The winning bids would be announced in August, Samman said.
The plan also envisages building an airport in Medina, home to Islam's second-holiest site at an estimated cost of $1.6bn (Dh5.87bn), Samman said. The Medina airport would be the first to be fully-owned by the private sector at the city visited by millions of Muslims every year.
The two other airport cities would also be built in Riyadh and Dammam. The regulator has appointed the International Finance, a unit of World Bank, as the lead advisor to assist in the implementation of the Jeddah project. "We will also award the tender of Riyadh's airport city this year and next year we will award that of Dammam," said Samman.
Follow Emirates 24|7 on Google News.