Government to ensure completion of all projects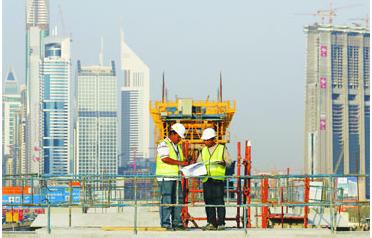 The UAE Contractors' Association yesterday said it had received no complaints from companies regarding overdue payments from the federal or local governments or developers.

"No contracting company has informed us about stoppage of projects and nor have the engineers," said Chairman Dr Ahmad Saif Belhasa.

"The association has received strong assertions from the government that it will not allow the completion of under-construction developments to be delayed and will provide sufficient liquidity for such projects through co-ordinated action by the Central Bank and UAE banks," he added.

Belhasa said this was a good time to press ahead and complete construction and infrastructure projects because the cost of most building materials was falling. "We made sure the banks would continue to provide real estate loans to developers. The government is keen to maintain the strength of the contracting sector.

"The association will pass on to the government bodies the recommendations of a forum held last week by the Abu Dhabi Chamber of Commerce and Industry [ADCCI] on the impact of the crisis on the contracting sector. These will include suggestions concerning the support that should be given to projects."

Ahmed Al Mazroui, the association's vice-chairman and the head of its branch in Abu Dhabi, said: "We have received a few reports from small contracting companies that they might become exposed to the financial crisis over the next two months because of a shortage of sufficient financial liquidity for monthly salary payments. The association will give priority to solving their problems. We will also ensure large contracting companies would not have to face such problems. All the banks are committed to providing liquidity for under-construction projects."

Al Mazroui welcomed move by the ADCCI to set up a working party in Abu Dhabi consisting of 30 large contracting companies.

ADCCI Director General Mohammed Rashid Al Hameli said the aim was to study their problems.
Follow Emirates 24|7 on Google News.