GTCC wins residential contract at Al Reem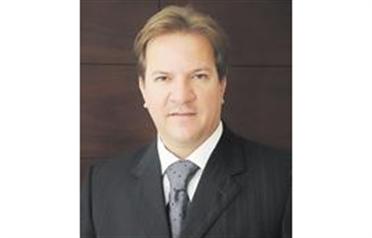 Gulf Technical Construction Company (GTCC), the civil contracting subsidiary of Drake and Skull International (DSI), said yesterday it won the contract for a major residential project on Al Reem Island.

The details of the contract will be released later, a statement said.

Saleh Muradweij, Executive Director of GTCC and a DSI board member said: "Abu Dhabi is a rapidly expanding market with an exceptional potential of growth, in spite of the current economic uncertainties in the world. Therefore, in line with our growth strategy, we took the decision to embark on a concerted effort to invest in the emirate along with other markets across the region.

"Winning this latest contract underscores DSI's commitment to increasing its market share in Abu Dhabi, a fact enhanced by GTCC's competitive advantage of investing in quality staff and refining operating procedures to provide innovative engineering solutions.

Meanwhile, in anticipation of its expected listing on the Dubai Financial Market, DSI said it has aggressively been increasing market share and is now involved in 35 construction projects across the GCC – in excess of Dh5 billion. This strong financial position has been aided by the expansion of its operations into Abu Dhabi through Gulf Technical Construction Company, the statement added.

"Our commitment to continually upgrading our activities by adopting novel techniques and delivering projects as per the clients' requirements of time, cost and quality has been the backbone to our success," says Muradweij. "These are very exciting times for us."

According to him, DSI continues to concentrate efforts on following its growth strategy and feels better able to do so now that raw materials are more widely available and a deeper pool of technical skill can be sourced should the need arise. "This growth and these expansions are not merely a natural upshot of its strong brand and market leadership but a reflection of the company's strong cash position, which was greatly bolstered by the success of last year's IPO."

DSI is a UAE-based end-to-end service provider of mechanical, electrical and plumbing contracting, infrastructure, water and power and civil contracting services.
Follow Emirates 24|7 on Google News.