Gulf will be a region of growth in 2010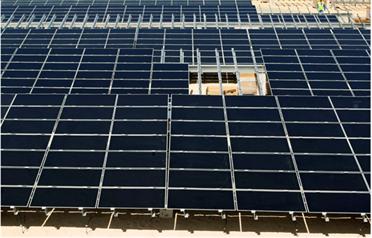 The Gulf is the growth region in 2010 and there is a tremendous potential to work in synergy with a partner like Masdar, according to Jean-Pascal Tricoire, President and Chief Executive Officer at Schneider Electric, the international specialist in energy management.

"What we find unique about Masdar is that it is the first time in the world that a city has been designed as carbon neutral from inception.

"It is a place for experimentation and a living lab for us to test things with real people in real time," he told Emirates Business after signing an agreement with Masdar.

"We believe that there is a great potential in all our markets and that there is great potential in the GCC within our Middle East market," he said.

The UAE is the centre for the Gulf and only Saudi Arabia is a separate office in the GCC, he said.

Tricoire joined Schneider Electric in 1986. He is President and Chief Executive Officer since 2006. He holds a degree in Electronic Engineering from ESEO in Angers, France, and an MBA from the Ecole Supérieure de Commerce in Lyon, France.


Could you elaborate on your agreement and when it all started?

One and a half years ago, Masdar came to us and we decided to enter into this strategic agreement in three areas [see box] since we saw many synergies. It is a multi-faceted agreement that covers so many areas.

Since energy efficiency is our business and there is an institute in Masdar, we want to participate into the adventure. There is a huge challenge in training specialists who are able to come into a building, do an audit and suggest solutions to cut energy consumption by 30 percent. This is just one aspect.

There is also a large challenge of designing buildings in a more sustainable, greener and more efficient way and in auditing existing buildings, retrofitting, revamping and servicing the buildings. On new buildings, we are working on lowering of energy consumption by 80 per cent.

Could you explain on how the living lab works and what is the value of your entire agreement with Masdar?

It was developed by our local teams in direct contact with Masdar and drawing on Schneider's corporate research. The agreement is now global. We do not yet have any value for this agreement since we have to work out the final figures with them.

What percentage does the Gulf represent of your entire markets?

In the entire Middle East markets, we do about €700 million (Dh3.72 billion) worth of business.

What is different in Abu Dhabi and do you have a team in place?

What we find unique about Masdar is that it is the first time in the world that a city has been designed as carbon neutral from inception. It is a place for experimentation and there are many other companies who will come and work alongside us. You will have a real city with people and academics. This is a living lab for us to test things with real people in real time. You can never remove innovation from society since some innovations do not go through because they were not designed for people.

Could you elaborate on your EcoStruXure architecture and how it will function in a building context?

It unites its expertise in power, datacentres, process and machines, building control, and physical security to optimise energy efficiencies across multiple domains. For example, in new buildings, such as the Schneider HQ, we moved from the current 400kw per hour per sq m area in a traditional Parisian building to 100kw per hour per sq mt area and we can still go down to 80 or 50kw.

So will this concept work with Masdar?

Yes, we want to develop this even further with Masdar by bringing in new functionalities on this concept and use it on data centres and plants.

Every part of the world has its own constraints, cultures and ways of doing business and here in the Middle East we have to adapt to the local specificities.

Which are your current markets and could you list them in terms of size?

Our biggest market is the US, followed by China, France and many countries in Europe. We believe that R&D should not be in one place but scattered all over the world and close to our customers and the best brains in the world.

We maintain our commitment in R&D at five per cent of our investments no matter what the situation and have doubled our size in the last five years. We believe that there is great potential in all our markets including the GCC within our Middle East market.

Will you look at any other new partnerships?

Yes, we are very active in oil and gas, water, power quality, hotels and also construction with government and private partnerships and looking for new opportunities. We also look at turnkey solutions and are looking at the entire Gulf as a major growth area.

What is your strategy for 2010?

The world is asking for super reliable energy to hi-tech industries, which is a change from the earlier requirements for safe energy. Our customers are also asking for solar panels on the roof. So, we are looking at a strategy where we can optimise the energy supply, demand and response and offer complete solutions for homes and smart grid ready power plants.

Places are becoming intelligent to consume energy when it is more beneficial and we see ourselves at the beginning of that market.


Masdar signs pact with Schneider

Masdar, Abu Dhabi's renewable energy company and a wholly owned subsidiary of the Mubadala Development Company (Mubadala), and Schneider Electric, the international specialist in energy management, yesterday announced the signing of a strategic partnership agreement covering broad partnership initiatives between the two entities. Schneider Electric will provide energy efficiency and renewable energy solutions for Masdar City – the six square kilomtres clean-technology cluster in Abu Dhabi.
The mutual agreement outlines the delivery of a 'living laboratory' Innovation Centre at Masdar City that will incorporate both a Research and Development Facility and a Technical Centre of Excellence. The R&D facility will focus on long-term sustainable technology research in green buildings (energy efficiency initiatives), smart grids (city-wide management system), water (district cooling, treatment plants) and ICT (data centres, smart buildings).

The centre of excellence will be a laboratory addressing current design practices utilised in the project with the view to ensuring optimum efficiency and integration.

The agreement will draw on the full spectrum of Schneider's energy management capabilities. Parts of the work will include the development of turnkey solutions for solar farms at Masdar City, and the establishment of a Schneider Electric Innovation and Application Competency Centre in collaboration with the Masdar Institute of Science and Technology, which is located at Masdar City.

Schneider Electric has been present in the Gulf for 30 years. Masdar City, which will be home to companies and residents, as well as the International Renewable Energy Agency, will hand over the first building to be occupied in the city to the Masdar Institute by mid-2010. The first residents, who are students at the university, will move in by the third quarter of 2010.
Keep up with the latest business news from the region with the Emirates Business 24|7 daily newsletter. To subscribe to the newsletter, please click here.
Follow Emirates 24|7 on Google News.