Iraq can be next major market for the sector despite slowdown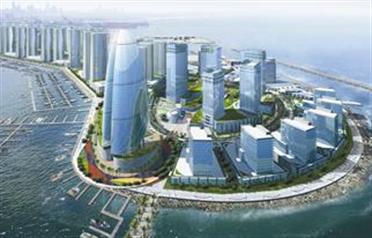 Iraq is the next major market, according to Dewan Architects & Engineers, who said it is currently working on a hospitality project with an international operator.

It is also bidding for new projects in Dubai, Abu Dhabi, Qatar and Saudi Arabia despite the downturn.

"Being a team, which has Iraqi architects with foreign expertise, we have done some projects in Iraq in the past for hospitals, prisons and so on. We think that there is great opportunity in Iraq since it does not have an active banking system and hence was not exposed to the global downturn," said Ammar Al Assam, Executive Director at Dewan Architects. "In the last year, violence lessened and Iraq has money. Besides, it needs to build everything, including five million housing units. We are working on a hospitality project in Iraq with an international operator. Besides, there are people in the region who are looking to buy land."

Besides, the firm still has work in the region, he added.

"In the last two weeks, we have bid for four new projects in Dubai," he said. "Sixty to 65 per cent of our core business has been in Abu Dhabi and the rest has been in Dubai since we started in Abu Dhabi. Both offices are of equal sizes. We have a diversified portfolio in Dubai and have actually bid recently for projects even in the downturn."

He told Emirates Business that Dewan was not neutral to the downturn and lost projects just like any other architectural firm. This extended to all building types, but primarily residential. "It is known that certain projects have been officially suspended and everyone is waiting for the market to come back. We believe that it will take a year if not more," he added.

The firm has ongoing projects such as Dubai Sports City Shopping Mall and five residential projects in Dubai Maritime City.

"Supervision on projects are continuing and we are also looking at some healthcare and education projects. We are also bidding for projects in Qatar and Saudi Arabia and are investigating the market there. We expect to open offices there," said Al Assam. "Last month, we won two new projects in Abu Dhabi."

For the past three years, the company has been doubling its revenue and profits, he said. "We did around Dh200 million in revenue and about Dh70m in profit in 2008. This year, we might not double but see that same figures as past year. But our focus is 2010, when we expect to expand our markets and our pipeline of projects." The company is partly owned by Ithmar Capital, a large private equity player. "We sold a part of our share and are supported by them in new markets too and that is an advantage."

The company is using this time to assess the market and have restructured staff (laid off eight per cent).

"To reduce costs, we also established an office in Phillipines eight months ago," said Al Ammar.

To cope with the changing market conditions, Dewan is moving people around its offices to better manage its human resources.

"We have relocated some people to Abu Dhabi and are bidding for three to four projects out of the Dubai office," he said.

Another strategy has been to work with international firms that are working on projects in this region.

"We are already working with international firms and this is our success because we have a corporate culture," said Al Assam. "This has been 25 per cent driver of our business. One or two of our new jobs are coming from these associations. We support each other with market intelligence and this works well in the current market conditions."

The practices include TVS, Asymptote, Nikken Sikkei, Adrian Smith+Gill as well as engineering firms such as Whitby & Bird.

Architects fees in this region are lower than the rest of the world. "It is known to stand at around two per cent traditionally but that fee went up in the last few years because of the shortage of people and firms trying to compete with developers and pay unnaturally high salaries in the profession. Now that figure will drop," he said.

According to him, the market will mature in six months and see the exit of smaller developers, contractors and architectural firms.
But he also noted that Dubai, as a city, is in the best position to make a comeback because it has the best infrastructure and many completed developments.

"With a metro finishing in one to two years, it will take other cities in the region a long while to catch up with this model.

Again, Abu Dhabi has also announced that it will support its developers. We are involved in one of the major developments in the Yas Island."
Follow Emirates 24|7 on Google News.