Jaber Energy wins $1.6bn Masdar contract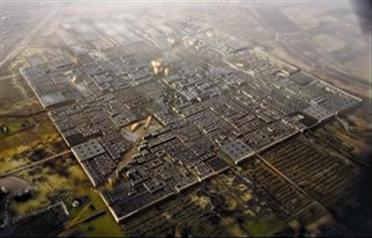 Al Jaber Energy Services, a subsidiary of the Abu Dhabi-based Al Jaber Group, has won a $1.6 billion (Dh5.8bn) infrastructure contract for the Abu Dhabi Energy Future Company (Masdar). The three-year contract will involve infrastructure development of phase one of the Masdar city infrastructure.

The company is also one of the five consortiums that are in the race for the Dh10 billion contract for the construction of Al Ghuwaifat international road.

Fatima Obaid Al Jaber, Chief Operating Officer, Al Jaber Company, told Emirates Business that the mobilisation work on the Masdar project has already started and construction work will start soon.

"The three-year contract will involve construction of services, utilities, roads and all other infrastructure works," said Obaid Al Jaber, who was speaking on the sidelines of Arabian World Construction Summit 2009. According to her, Al Jaber Transporting and General Contracting, another subsidiary of Al Jaber Group, is one of the five consortiums to bid for Abu Dhabi's Department of Transport (DoT)'s $2.7bn Mafraq-Ghweifat highway project, which will connect Abu Dhabi with Saudi and Qatar. Scheduled to start during the fourth quarter of 2009, construction of the 327km-long Mafraq-Ghweifat highway will take four years to complete.

"It is a public project partnership (PPP) contract and will involve the construction and a 25-year maintenance of the highway from Mafraq to Al Ghuweifat bordering Saudi Arabia," she said.

All current projects of the company are going ahead, said Obaid Al Jabber. "None of the company's 40,000 staff have been laid off. In some cases we are moving staff from one project to the another and also to other countries," she said.

"Undoubtedly, the global crisis has had an impact on the company, but it is limited. We are still in a good shape. We have re-structured employees within our projects with the main goal of not make them redundant," she said.

In 2008, the company generated profits, said Obaid Al Jabber without divulging any figures. "I expect we will generate the same profit margin in 2009 as well and face no liquidity problems. In general, our operations were not affected. Our company is one of Abu Dhabi's biggest companies," she said.

All companies implementing work in Abu Dhabi, including Aldar, have not delayed their overdue payments.
Follow Emirates 24|7 on Google News.