Johnson Controls studying Dewa plan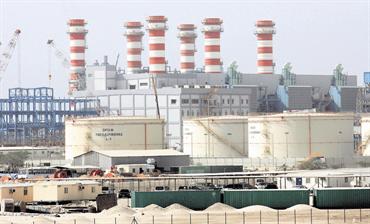 Johnson Controls Middle East, an energy and operational efficiency player for buildings, is examining a proposal for turbine inlet cooling for power stations, which has been floated by Dewa.

"This is a new niche segment," said Magdy Mekky, Vice-President and Managing Director, Middle East for Johnson Controls. "We have worked on similar projects in Saudi and now Dubai is looking at this idea. This will increase result in greater efficiency in power stations when you have almost eight months of high temperatures in summer. Dewa has just floated the enquiry and we are studying this proposal. We have not been given a time period yet." The Middle East annual turnover in the building efficiency market for Johnson Controls is around half a billion dollars of the global business, he told Emirates Business.

He sees great potential in the energy audits business in 2010. "Law 27 will be implemented by the next six months or so," he said. "Developers have been given an interim period to form a company in the next six months. Investors do not know the breakdown of the energy use and we have expertise in this area. Hence, we are also looking to partner with an existing major developer in the next six months to offer complete solutions in energy audits, facilities managements and so on," said Mekky.

Law 27 states that the maintenance of a project will be sub-contracted to a registered contractor who will be transparent about the actual service charges of the property. It will enforce a BTU (British Thermal Unit) measurement to monitor air-conditioning usage of apartment and home. "We have not yet identified the partner but we not need any financing in such a venture," he said.

The company is also looking at Azerbaijan as a potential market. "It is a very strong market and we are easily expecting to make around $10 million (Dh36.7m) in the first year. This will compensate for the payments situations in the market in general," said Mekky. "On the other hand, we are looking at assisting serious customers in terms of rated financing energy audits where they can pay back the bank in three years. We are the first one to offer this solution."

Johnson Controls has done energy audits for projects such as Emirates Palace, Dragon Mart, Saudi Aramco and see the market potential growing in the retrofitting segment. "Our existing retrofit market in the entire Middle East is around $75m and this includes residential, commercial and also industrial projects. In the recession, people want to make sure that what they have invested in work and also save operating costs and energy," said Mekky.

According to a report published by the US Green Buildings Council, a green building on an average saves 70 per cent electricity, 50 to 60 per cent of water and 36 per cent of energy in the US as compared to standard buildings. "We can help businesses reduce energy and utility consumption and the associated costs between 15 per cent and 50 per cent. With the help of Johnson Controls technology – developers and other organisations in the UAE, Saudi Arabia, Qatar and the GCC can get a clear and accurate picture of their facilities that are running over or under budget whether it is for a new or an existing building. End users can identify energy intensive applications and the amounts being spent on repairs and maintenance building by building on a real time basis. They can also see where they have opportunities to reduce costs and be more profitable," said Iain A Campbell, Vice-President & General Manager, Global Energy & WorkPlace Solutions, Johnson Controls at a conference yesterday (see box for case study).

"Although concerns are sometimes voiced about the initial cost of green projects, the financial benefits are remarkable in the long run," added Campbell.

High levels of growth

Founded in 1885, Johnson Controls is ranked 58th on the Fortune 500 list, the company has grown exponentially, achieving more than $38 billion (Dh139bn) revenue in 2008. "Under our performance contract with the Empire State Building in US, we are delivering technologies, which will provide tenants with an online dashboard to help them track and manage their energy usage; variable frequency drive air handling equipment, radiator insulation upgrade and an extensive onsite window refurbishment. The energy conservation solutions offered by Johnson Controls pay back for themselves in the short to medium term. In the case of the Empire State Building, with an initial estimated project cost of $20m, the building will save more than $4.4m per year in energy costs alone. Greenhouse gas emissions will be reduced by more than 105,000 metric tons over the next 15 years." said Clay Nesler, Vice-President, Global Energy and Sustainability Johnson Controls.
Keep up with the latest business news from the region with the Emirates Business 24|7 daily newsletter. To subscribe to the newsletter, please click here.
Follow Emirates 24|7 on Google News.