Jotun applies final coat to Burj Khalifa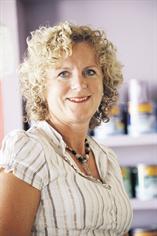 Jotun, one of the world's leading producers and suppliers of paints and coatings, announced that it has painted the Burj Khalifa, a mix-used development by Emaar Properties.

A total of 122,000 kilograms of powder coatings and 487,000 litres of paint have been used to decorate and protect the world's tallest tower, which was inaugurated yesterday. The Burj Khalifa is the latest project to benefit from Jotun's revolutionary 'single source solution' concept.

The Burj Khalifa project required the use of a metallic matt powder coated finish to complement the aluminium for the 28,261 cladding panels that make up the exterior of the tower and its two annexes. To address this unique requirement, Jotun Powder Coatings developed a specially formulated "Corro-Coat PE-F Façade Iris and Oyster Bond", a bonded metallic product for this project. On the other hand, coating the 2,684 feet spire of the renowned tower is Baltoflake, a glass flake reinforced polyester coating that provides outstanding resistance to abrasion, water and most chemicals.

The product was recommended by Jotun and chosen by the client for its 20-year life span and minimal need for maintenance.

"Building the world's tallest tower is a tremendous feat that requires the highest quality materials and the expertise of construction innovators, and to be among the companies to be part of the team to deliver Burj Khalifa is a true honour for Jotun. This project has been a perfect opportunity for us to highlight our best-of-breed paint products and solutions," said Trine Finnevolden, General Manager, Jotun Paints UAE.

"In addition to our existing industry-leading products, we have also developed specially-formulated coatings for this outstanding project. This level of commitment, in addition to the proven effectiveness of our pioneering 'single source solution' concept has driven the excellent results we have achieved for the paint and coating works of Burj Khalifa."

Identified as the most suitable product for a project of this nature, Jotun's industry-leading Jotashield brand has been used for the tower's 120,000 sq m basement car park because of its excellent adhesion and moisture resistance features, which protects concrete against ingression of salts and carbon dioxide.

In addition, 26 custom colour shades from Jotun's Fenomastic range of emulsion and enamel paint was used in all interiors of the Burj Khalifa, which covers a total area of 700,000 sq m. The lead-free and non-yellowing enamel paint also gives a tough yet smooth finish that lasts long and washes easily.

"Our involvement with the Burj Khalifa project has allowed us to highlight our capacity to deliver innovative products for specific projects with unique demands for coating and paint solutions," said Ram Ramnath, General Manager, Jotun Powder Coatings, UAE.

"The completion of the paint and coating works on this acclaimed monumental project marks an exceptional milestone and achievement for Jotun, and stands as a testament to our commitment to the regional market. We are confident that our paint and coating solutions will prove more than satisfactory in protecting the world's tallest tower against the ravages of climate and pollution for many years to come."

Through its unique 'single source solution' concept, Jotun provides a holistic approach to high-quality paints and coatings solutions. The pioneering concept underlines Jotun's ability to meet the global requirements of the consultants and engineers in the construction industry at all levels.

The concept has benefited some of the world's most prestigious and complex structures, including the Eiffel Tower, The Petronas in Malaysia, Nile City Complex and Burj Al Arab in Dubai.
Keep up with the latest business news from the region with the Emirates Business 24|7 daily newsletter. To subscribe to the newsletter, please click here.
Follow Emirates 24|7 on Google News.