Kingdom urged not to resume steel export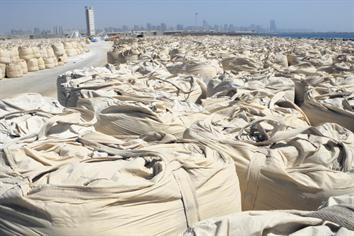 Some owners of Saudi contracting companies are exerting pressures on the Trade Ministry not to resume the export of steel, cement and other building materials, according to a report in the Saudi daily Al Riyadh.

Steel and cement companies believe, however, that the Saudi market might soon witness over-supply of building materials and a 30 per cent surplus, which is expected to reach 50 per cent by the end of the year. The ban was imposed in the second quarter of 2008.

Executive Chairman of Al Rajhi Steel Industries Mehdi Al Qahtani criticized press reports of a steel crisis, saying the far-from-reality statements are released by some owners of contracting companies who want to keep prices of steel, cement and other building materials down even if it was at the expense of local producers.

He said the Saudi steel industry is in urgent need for state support to be able to continue, adding that the sector is suffering losses.
Follow Emirates 24|7 on Google News.