Lafarge plans factories in Abu Dhabi, Saudi Arabia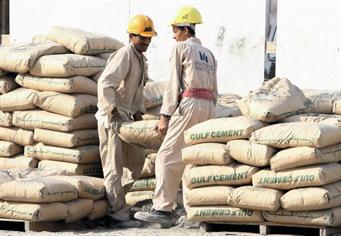 Lafarge, the France-based industrial company, will open a cement factory in Saudi Arabia and a readymix concrete factory in Abu Dhabi, said its chairman.

"We have readymix concrete plants in Dubai, Sharjah and Ajman and we will start a new one in Abu Dhabi. The factory is under construction and we expect to start production early next year," said Bruno Lafont Chairman and Chief Executive Officer.

"We are also pursuing the opening of a cement factory in Saudi Arabia."

The Middle East is an important market to him.

"The UAE is one to two percentage of our business and the Mena is 10 per cent of our total markets," he said.

"We are not in a hurry, but are looking at this region carefully since it is an important region for us."

The readymix plant will be based in Mussafah, it was revealed to Emirates Business. Grant Earnshaw, Managing director, Lafarge Concretes and Aggregates, Middle East, said: "We have all the land sorted out and the company formation will be pursued from February 1. We will take consideration of the market conditions and will put capacity to suit those conditions.

"Readymix is an easy business where we can stage capacity. When we start next month, we will look at a mixture of our partners' work on the major projects and then start work on the retail."

Though reports in the media have specified the companies, he did not confirm the names involved in the venture. "As of this point, we have not signed any formal documents and hence it would not be fair to comment," he added.

Last year, Lafarge hit headlines when it acquired the Egypt-based Orascom Cement in a $12.8 billion (Dh46.9bn) deal.

"The readymix factory in the Northern Emirates is known as Readymix Gulf and is an associate of Lafarge. All Middle East joint ventures are fully integrated and the Lafarge systems and value-added products are being rolled out into all the businesses in 2009. They are fully being managed by Lafarge," said Earnshaw.

"Last year, our readymix capacity stood at 1.5 million mts a year and we had a production of 800,000 mts. There is plenty of room for growth within the capacity we have installed," he said.

The current slowdown in market conditions has not affected the company, he added. "At this time, we have seen no change in our operating performance in terms of supply or demand," said Earnshaw. Projects in the company portfolio include Mall of Emirates and Raffles Hotel. "We have had no change to our operating business in the Northern Emirates," he said.

The Lafarge Group operates in Saudi, Qatar, Oman, Kuwait, Jordan and UAE.

"They are all separate operating plants and they form part of the portfolio of 50 plants operating in the Middle East," said Earnshaw.

"Lafarge Middle East is based in Abu Dhabi and each of our businesses is an independent legal entity. We have readymix concrete activities in Saudi in the Eastern and Western province. The new venture in Saudi is a cement plant being built in the Western province."

Lafont is not willing to make any predictions for future growth.

"In this turbulent environment, things will change and the weight of fast-growing markets will significantly increase in 2010," he said.

"But we do not want to make any forecasts at this time either, given the current economic situation. However, our sales of cement have been strong for the time being," Lafont said.
Follow Emirates 24|7 on Google News.