MAF's Mirdif City Centre to adopt Leed standards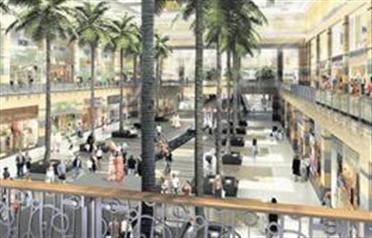 Mirdif City Centre is Majid Al Futtaim Group's first project to embrace sustainable and environment friendly construction and design from its inception, the developer said yesterday.

The centre will adopt Leadership in Energy & Environmental Design (Leed) standards within its 196,000 square metre.

Richard Reid, Senior Vice-President, MAF Developments, said: "Mirdif City Centre has been designed to project a natural ambience, almost like a breath of fresh air, and quite different from what you have seen in Dubai so far. There will be a sense of community in its environments that you do not typically find in a mall."

The two-level centre is being designed by the internationally renowned architecture firms, RTKL and Holfords Associates, who have given it a simple rectangular, racetrack layout with nodes at the intersections to act as areas for the mall's eight anchor stores. The mall entrance faces the residential side of Mirdif at the east, opening the centre to its neighbourhood, while the three-level car park opens towards the roundabout and the access roads, at the west, providing visitors with an easy access to the centre.

The mall's interior has been divided into a series of interconnecting rooms. The main central galleria is designed as an active urban street and town square that progresses from the landscaped entrance through the heart of the scheme, forming a series of themed interconnecting rooms, with roof structures spanning up to 20 metres high.

A number of water features and tall palms are included in the internal landscape, lending it the feel of an indoor 'oasis'. The garden area outside the mall's main entrance seamlessly integrates with the indoor landscaping through the prominent use of skylights and solar reflective glass. This helps to utilise the maximum amount of natural light during the day, while at the same time protecting the building from becoming overheated. A majority of indigenous plants have also been used around the property that need less water and are easy to maintain.
Follow Emirates 24|7 on Google News.