Majid Al Futtaim reviews projects in Saudi cities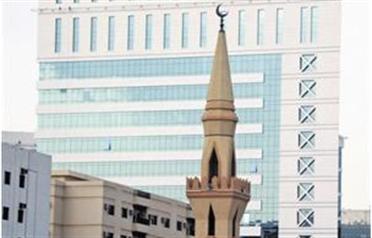 Dubai-based Majid Al Futtaim Group is reviewing its projects in Saudi Arabia's retail sector after land prices in major Saudi cities, including Riyadh and Mecca, fell by 20 per cent.

The group has the potential to gain from this decrease, that is why the review is taking place, Mohammed B Al Alawi, Vice-President of Asset Management at Majid Al Futtaim Group Saudi Arabia, told Emirates Business.

"We are going ahead with our projects in Saudi Arabia and currently we are studying the changed market situation. Unlike the rest of the GCC region, there is no major bad news from Saudi Arabia," Al Alawi said, adding Saudi Arabian retail sector is not affected by the global economic slowdown. The sharp fall in oil prices from $147 per barrel to $41 is not serious because the government is spending $400 billion government savings and the country is not dependent on foreign tourists.

In July 2007, MAF Shopping Malls, Dubai-based leading developer and manager of shopping malls in the Middle East, signed a joint venture agreement with the Al Ghazzawi Group to build shopping malls and mix-used properties across the Kingdom of Saudi Arabia. One of the key initiatives of this partnership is the launch of the successful City Centre brand in the Kingdom. Estimated to cost SAR 1.1bn to build, the regional shopping centre will be strategically located on Prince Sultan Road, in the heart of Jeddah and will be completed by 2010.

The Saudi retail sector depends largely on domestic and religious tourists who come from around the world for Hajj and Umrah pilgrimages. There are 24 million people in Saudi Arabia and the domestic tourism is not affected by the economic crisis. The Saudi shopping mall industry is sustained on the shortage of shopping mall space in Saudi Arabia.

He said the Saudi retail or hospitality sector was not affected by major events like the Gulf war and the severe shortage of hotel rooms and housing units in major Saudi cities are still an incentive for new projects. The banking system in Saudi Arabia is not facing any liquidity crisis and projects will not be delayed due to lack of finance.

"After every crisis, investors review the viability of their projects. It is happening now also," he added.

Land prices in the Meccah area have fallen drastically.

Investors who have completed their feasibility studies are going ahead with the projects. "Land cost is a big factor in such investments and in some major Saudi cities land cost and construction cost have come down drastically. There is still a huge gap between demand and supply of shopping mall space in the big Saudi cities. As the Land cost in Riyadh has come down by 20 per cent after the economic crisis, our project cost will also come down substantially."

He said many foreign investors including the UAE business groups have huge investment plans in Saudi Arabia, and the Middle East Council of Shopping Malls has around 300 members. He said the shopping mall industry in Saudi Arabia is bound to grow at comfortable level due to the size of domestic population, domestic tourism and expected boom in religious tourism. Currently there are only 6 million square metres of shopping mall space in Saudi Arabia.
Follow Emirates 24|7 on Google News.