Master awarded Dh450m contract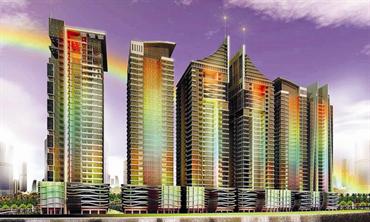 Ajman-based Sweet Homes has awarded a Dh450 million contract to Sharjah-based Master Civil Construction Company for constructing three buildings at the Rainbow Towers project.

The three towers – B10, B14 and B15 – are part of the nine buildings being built at the Dh1.7 billion project at Emirates City in Ajman.

The award follows the completion of the Dh12m shoring and excavation contract undertaken by Piling Tech for the initial groundwork of the three towers.

Construction work on Rainbow Towers started inMarch 2008 and is scheduled to be completed by the last quarter of 2010.

The agreement was signed by Fahad Sattar Dero, CEO, Sweet Homes Group, and Ehab Nagati Khafagi, General Manager, Master Civil Construction Co, following a groundbreaking ceremony.

According to the developers, the contractor has committed to complete construction within 24 months through its team of engineers, project managers, site supervisors, quantity surveyors and construction workers that has been assigned to the project. Sweet Homes has also named Adnan Saffarini Office, a leading international engineering consultancy company, as the design and supervision consultant for the project.

"It is great to be working on this project. We have built our reputation based on quality and timely delivery," said Khafagi.

Dero stressed the importance of timely completion of the construction work.

"Rainbow Towers is our first real estate venture and we are keen on implementing the best construction standards in the industry," he said. "Piling Tech has finished the shoring and excavation in three months, as it had promised, and we now expect Master Civil Construction to provide outstanding services to help us to be one of the first developers to deliver a world-class project in Ajman."

Sweet Homes, which has a current project portfolio valued at Dh4.7bn, said it is looking at expanding into other emirates and in the neighbouring countries.
Follow Emirates 24|7 on Google News.