Metito's treatment plant at new Doha airport ready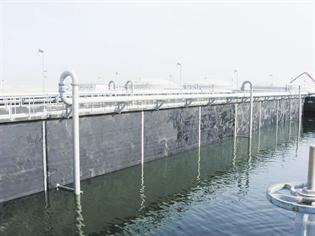 The Metito-designed waste water treatment plant at the New Doha International Airport (NDIA) has been completed ahead of the scheduled opening in 2010.

The 28,713m3/day capacity plant adds to Metito's already extensive portfolio of projects in the GCC and the rest of the world," said the company.

Walid Oraby, General Manager of Metito, Qatar, said: "Even in the current economic climate, Metito is showing that they are not holding back on large projects such as NDIA, and we are very much looking forward to more business opportunities in Qatar,"

The $12.5 million (Dh46m) plant is currently undergoing site acceptance tests, which are necessary for a plant of this size. As the airport is not yet completed, the individual systems will be kept under a mothballing period of nearly two years until the new airport is commissioned.

Oraby said: "These are very exciting times for Metito, with the expansion and development of the company, however, our main priority remains at delivering and maintaining the highest level of standards."

The NDIA site is approximately 22 sq km and located to the east of the current airport. NDIA will be open by 2010 and aims to meet the aviation needs of the Qatari capital for the next 50 years.

The plant operates with traditional extended aeration processes, leaving no traces of smell. Once the wastewater has been treated, it is recycled and used for landscaping around the airport.
Follow Emirates 24|7 on Google News.