Meydan sub-contractors expect to continue work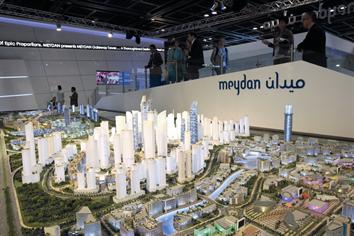 Sub-contractors working on the Meydan Commercial Sport Project said they are hoping the new contractors would continue to employ their services for timely completion of the project.

Meydan Group, the master developer of the project being built at Nad Al Sheba, last Monday announced the termination of the contract to WCT Malaysia and Arabtec, citing delays in the construction work.

According to an official sources at Meydan, alternate companies have already been selected and an announcement is expected within days.

A company source yesterday said no statement has been prepared for announcement as yet. "We have not been told anything so far. An announcement however will be made soon," said the official.

Meanwhile dozens of sub-contractors currently working on the project told Emirates Business that work is continuing as scheduled. "All arrangements are being made for the new contractors to immediately resume work. We are only hoping that the new contractors would continue to hire our services. It looks very likely, especially since the project has to be completed on time," said one structural steel contractor working on the Meydan Project.

"Many of us have been assured that our work will continue uninterrupted," said another sub-contractor. He said the company is yet to receive majority of the payments from the previous contractors.

"We have already completed Dh5 million worth of work on the project and have so far only received payments of Dh2m. WCT Malaysia and Arabtec have promised to fulfil all the commitments," added the contractor.

Meydan Group has expressed confidence that the mega project located on an area of 67 million square feet will be ready on time and is scheduled to open in 2010, in time for the 15th Dubai World Cup.

Meanwhile according to reports critical part of the project is already complete and non-core structure work can be completed within 2010.
Follow Emirates 24|7 on Google News.