Nakheel, SMRT sign deal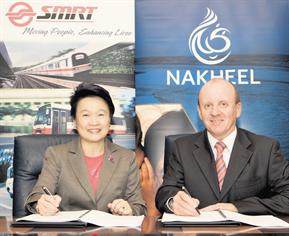 Saw Phaik Hwa, President and CEO, SMRT Corporation Ltd, and Chris O'Donnell, CEO, Nakheel, sign a contract between Nakheel and SMRT Engineering Pte Ltd for the operation of Palm Monorail. The contract will see SMRTE take responsibility for the day-to-day running of the service including ticketing.
Follow Emirates 24|7 on Google News.