Negative outlook for European companies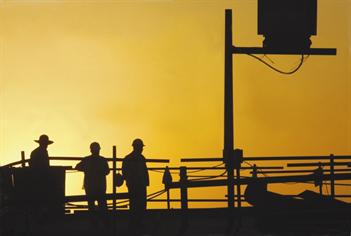 The outlook for European building materials companies is negative, reflecting the industry's ongoing challenges of weakening demand, pricing pressure and tight credit set against the backdrop of a global economic downturn, says Moody's Investors Service in a new report.

As a result of the deteriorating economic conditions, most of Moody's recent rating actions in the sector have been negative. The report, "European Building Materials Companies," expresses the rating agency's expectations for fundamental credit conditions in the industry for the next 12-18 months.

The growth in shipments of building materials globally slowed markedly in.

The second half of 2008 and companies' results were affected by the deteriorating economic conditions as early as third quarter of 2008. Since October 2008, Moody's has downgraded the ratings or changed the outlooks on 10 of the 11 European building materials companies it rates, reflecting leverage ratios that eroded at an unprecedented pace.

Moody's said the stagnant residential, non-residential and public construction markets, especially in mature economies such as the US and Western Europe, are hurting demand across all building materials sub-industries.

"This demand reduction, coupled with some new capacity, mainly for cement in North America and emerging markets expected to come on stream in 2009 and 2010, is likely to put further pressure on prices," said Matthias Hellstern, a Vice-President, Senior Credit Officer in Moody's Corporate Finance Group. "Furthermore, although the costs of energy and raw materials have eased from their peaks in summer 2008, lower fixed costs will not fully offset the pressure on profitability caused by lower volumes and weakening pricing trends."

European building materials companies also may no longer be able to count on traditionally faster-growing regions such as Eastern Europe to offset weaker performance in Western Europe or North America.

In this environment, liquidity remains a concern, especially for companies that funded recent acquisitions with debt and for whom refinancing obligations are coming due. Therefore, Moody's expects that companies will increasingly seek to implement cost-cutting measures and scale back capital expenditures in an effort to conserve cash. Moody's also does not expect any major debt-financed transactions in the sector in the near term.
Follow Emirates 24|7 on Google News.