Office towers at Dubai trade centre will be ready in 2011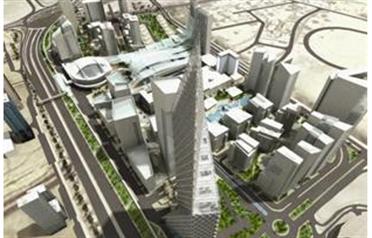 Dubai World Trade Centre (DWTC) yesterday said that the first office buildings will be ready in 2011.

A statement issued yesterday by the World Trade Centre said the construction work on the project has been delayed so that it can focus on expanding the Dubai International Convention and Exhibition Centre (DICEC).

"As our immediate focus is on the construction of our new exhibition halls in order to meet regional Mice industry demands, we have pushed back our building programme for our Dubai Trade Centre District project," said the statement.

"We have recently announced the expansion to our current DICEC venue which will provide a large increase in covered exhibition space providing 1,000,000 square feet overall, further enhancing DWTC's position as the largest venue in the Middle East," it added.

Work on the design for the expansion of DICEC has already begun and construction is set to commence soon. The project is to be complete by the end of 2009.

The $4.3billion (Dh15.7bn) project has been designed to revamp the existing Dubai International Convention and Exhibition Centre.

The project is to be executed in six phases and upon completion will have a total built up area of one million square metres. It will include seven towers, a four-star and a three-star hotel, retail space with an area of 20,000 sq m and a four level basement.

DWTC has been working on building supporting infrastructure for the Mice sector and is moving forward towards "achieving its strategic targets within the core exhibitions and events business", said the spokesperson.

Phase one will be located between the Emirates Towers and Novotel Hotel and will include a business quarter, two hotels, 200,000 sq m of office space, 830 apartments, 750 serviced apartments, retail outlets, and an 8,600-car parking facility.

DWTC last May awarded the development contract for the first phase to Al Jaber Engineering & Contracting (ALEC) in a deal valued at Dh3.35 billion. Others involved in the DWTC District project include firms such as Hopkins Architects and WSP Group for structural engineering, and the Mace Group for project management.
Follow Emirates 24|7 on Google News.