Over 400 apply for jobs at Drake & Scull open day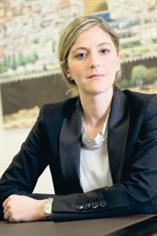 More than 400 mechanical, electrical and plumbing (MEP) and civil contracting professionals attended the open-day recruitment drive held by Drake & Scull International (DSI) last week.

Of those who applied, 100 candidates have been shortlisted and will be contacted by DSI shortly.

DSI, an MEP contracting, infrastructure, water and power and civil contracting services company, is currently working on 35 projects worth in excess of Dh5 billion across the UAE in addition to newly contracted projects in Saudi Arabia and Sudan.

Zeina Tabari, DSI Chief Corporate Affairs Officer, says the initiative is part of DSI's ongoing strategy to identify talent and skills, and to further develop them with a long-term view to retaining these handpicked candidates. "There is an abundance of highly-qualified and experienced individuals in the job market at the moment and we are grateful that the strong financial and market position of DSI allow us the advantageous opportunity to select and hire the very best for our projects" Tabari said.

The majority of individuals interviewed were electrical or civil engineers with a large number of secretaries and document controllers also applying during the open day. Other positions applied for ranged from senior mechanical engineers and project control managers to senior quantity surveyors and safety engineers.

Subject to the necessary documentation, including NOC letters from previous employers, being provided, DSI hopes the new recruits can begin work immediately.

"We need these new recruits to start now so we ensure that not only all our current projects are fully manned, but that our upcoming projects will be too. DSI has plans for large scale growth and expansion over the coming year so it is essential we have the right people," says Tabari. "The open-day was a great success.

The firm intends to expand its existing MEP, IWP and civil contracting services.
Follow Emirates 24|7 on Google News.