Ras Al Khaimah Free Trade Zone Authority on major expansion drive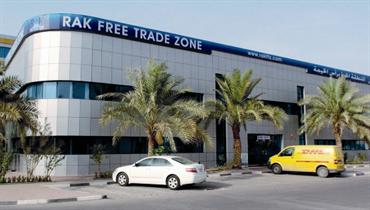 The Ras Al Khaimah Free Trade Zone Authority is engaged in a $500,000 expansion project that will offer office and residential space, entertainment facilities and health centres to new companies, one of the authority's top officials told Emirates Business.

Oussama El Omari, CEO and Director-General of RAK Free Trade Zone Authority, said the detailed engineering plans of the project will be complete in May.

"We are engaged in the development of a $500,000 project comprising three phases to expand the RAK Free Trade Zone. The project is currently on stream and we have just completed the feasibility study for it. Now we are working on the final detailed engineering plan that we will complete by May and we hope to put the project for tendering accordingly," El Omari said.

"The first phase of the project will cost $150m and I want to make it clear that this is not like those real estate projects we have been hearing about in recent years. This is not a speculative project where we are selling houses, apartments and villas – this is based on creating, developing and maintaining a sustainable economy," he said. "We have seen the current crisis is an opportunity for companies that want to cut down on unnecessary expenses. They can have a presence in the UAE via Ras Al Khaimah, run their business activities and offer a convenient living environment for employees."

El Omari also shared "some feasibility studies and designs for the project under expansion and development". The new project would be cost effective in every aspect, he said. Low-rise buildings along with solar technology will be used to minimise power costs for companies and residents.

"The new property is expected to accommodate 10,000 people in three phases where we will be assisting companies to save up to $3m per 200 employees on operational costs and easing the burden on accommodation for their employees who would not have to live far away from their workplace," said El Omari. "The facility will include residential, entertainment and healthcare services. So you are cutting costs, assisting firms to be productive and offering convenience and proximity for people whose places of work and residence are closeby.

"We see companies elsewhere are having a hard time to keep up with their operational, leasing and renting costs. RAK Free Zone can still enable them to meet all standards and requirements cost-effectively," he said.

The free zone currently hosts 5,400 registered regional and international companies from a variety of sectors. "Our objective set in the fourth quarter of 2008 has not changed for 2009. We have a target to attract 2,000 more companies and there could not be a better time than this. If this happens, it will be a 40-per cent growth in our size," said El Omari.

"We anticipated this crisis five years ago and RAK Free Trade Zone has been established as a cost-effective location for companies that want to do business in the country. Now we offer them convenience in terms of parallel commercial facilities and residential amenities despite RAK's status as a non-oil economy."

RAK Free Trade Zone had expanded its current facility in the emirate by opening a fourth nine-floor business centre in December 2008. The organisation has also been active internationally to attract more companies and clients.

"Besides our office in New York City, RAK Free Trade Zone opened a representative office in Miami, Florida, last month, which has been serving as a gateway for Latin American companies. In times such as these, it is an opportunity for us to talk to them and get them to know the potential of RAK and the UAE of being a convenient hub for their activities in the Gulf," said El Omari.
Follow Emirates 24|7 on Google News.