Real estate sector is witnessing natural correction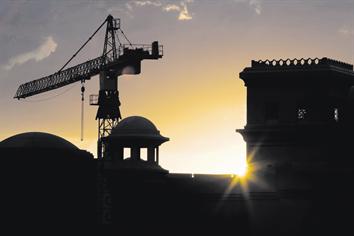 The construction industry forecasts that 2009 will see consolidation in the sector, prudence in design, value engineering and more commercial feasibilities undertaken before projects are finalised.

Oil hovering between $40-$50 will help sustain the current projects in the markets.

There is also consensus that 2008 has witnessed a fall in construction prices between 20 per cent to 30 per cent, which should bode well for existing projects.

Apart from the rise and fall of steel and cement prices, a key highlight end-2008 was the announcement of Dubai Municipality (DM) on the launch of a marine data collection network using advanced and high-tech radars that will help the municipality take stock of the nature of changes taking place in its coastline.

All coastal data gathered by the municipality are now made available to consultants, planners and developers for use during planning and designing stages of their coastal projects, it said in a release on December 28.

This is in line with the industry aims, that it is also waiting for the green legislation to come into effect this year to maintain sustainable practices in projects.


Market consolidation

Ziad Makhzoumi, Chief Financial Officer, Arabtec Holding, said: "As far as Arabtec is concerned, we believe that the UAE market, which is a sound and growing market going through a natural correction.

"The high rate of growth of the mega projects will be reduced in the short- and medium term, but we expect most of the projects that have started will be completed within the expected time frame. Real estate speculation will almost cease to exist because of the restricted credit. But our backlog is healthy and we expect 2009 to at least match our revenue of 2008.

"We expect the market in the UAE to grow at a lower rate next year with more emphasis on shorter return period for the developers, with more prudence in design, value engineering and more commercial feasibilities undertaken before any projects are finalised."

He added: "There will be more demand for financially sound contractors who can complete major projects without any risk of delays.

"The product mix will change with more affordable housing projects developed. One will witness more consolidation in the sector - be it in mergers or acquisitions."

David Savage, Managing Director, Al Habtoor Leighton Group, said: "We have an existing long-standing JV with Murray and Robert and that will continue," said Savage. "Joint ventures may increase given the fact that more people will pursuing smaller volumes of work and competition will increase. But we will take the situation on a case-to-case basis."

This viewpoint is echoed by Imad Al Jamal, Vice-Chairman of the Higher Technical Consultative Committee at the UAE Contractors Association. "The good thing is that we will see a restructuring of the industry. It will do its homework. The industry will concentrate on thorough studies of the projects and putting priorities right," said Jamal.

Competition will increase, he adds. "The main issue will be the reduction of work available, more competition, reduction of workforce, more constraint on finance and less investments," he said. "Instead of a 12 to 15 per cent growth forecast, we might hit the five or six percent figure. The free time is over and people will have to think about the prudent use of money and how to sustain it. Companies will have to look at better structuring within their organisations."

Niche playing might become the name of the game, according to Burt Hill.

"So next year, we are trying to maintain our level by targeting the speciality areas that we are skilled at – such as healthcare, science and technology and infrastructure," said Haydar Hassan, Director of Burt Hill International, and on the board of directors and executive committee of Burt Hill. "We believe that the opportunities are all there. People's needs have not changed but the way to achieving the need have changed – in terms of the financial mechanisms and how it gets established together. We are developing those ways with our clients."


Regional focus

Again, the market focus changed in 2008 and companies are looking at a regional focus. "2008 was a very good year for Arabtec. It has almost doubled its revenue and its profits," said Makhzoumi. "Qatar has become an attractive market for us. We have expanded our operations in new markets in Pakistan, Syria and Jordan with a major project in Russia due to start soon."

Burt Hill is meanwhile looking at Iraq and Vietnam.

"2008 was more of a transformational year. We decided to go global and to use our resources in a global way.

"One of the decisions we made when we came to UAE was to target the high-end developers and projects from $600 million (Dh2.2 billion) upwards. So far we have held strong in protecting our assets, that is our people. Even in high markets, we look at the performance of people. So when we terminate them, it is not due to lack of projects," said Hassan.

"It is too early to say that Dubai does not have work. It has work and will correct itself over the next three months. Things will go towards normalcy. As far as we see it, Abu Dhabi growth will be strong and so will Saudi and Iraq. The latter is on our radar screen and we have been approached different times for speciality projects."

He said that the company has master-planned and proceeded with the infrastructure design of the Jebel Ali racecourse – a Dh65bn project. "We have also started to explore markets in Far East, specifically in Vietnam, and have teamed up with a development company from the US. We are creating a consortium with them to explore three opportunities. In Abu Dhabi, we got two projects, which involve Dh6bn of construction work."

Savage adds that Al Habtoor Leighton has a lot of work in progress. "Some of our recent contracts include the Zayed University at Abu Dhabi and the Dubai Pearl project. We have a fairly large order book and will focus on delivering those and consolidating those markets," he said.

"2008 was a year of two halves. The first half saw the growth of a very hot market and the second half saw the global economic markets impact this region and reversed the situation. It put pressure on the market in terms of projects and their viability."

Jamal says that he saw the biggest paradox in hiring in 2008. "We started the year by people looking for personnel. In the second half of the year, they did not want them anymore," said Jamal.

"We have also seen very high salaries in the last one year in the construction industry. But the biggest squeeze has been in financial facilities, which has made it very difficult for developers and investors alike in the coming year in spite of the government bailout."


Construction prices drop

On the other hand, there is consensus that construction prices have come down though it was very difficult to get the actual figure.

"There has been a major drop from the peak cost of steel reinforcement in the last few months, a major element in the construction costs. We have seen some reduction in the cost of cement, copper and diesel. But costs vary from project to project and since most of our projects are spread out over three and four years, it will be misleading to give such a figure," said Makhzoumi.

"Many of our clients are asking for value-engineering though," he said.

Adds Jamal, "The building type dictates the construction price as much as its finishing. Concrete and steel constitute only one-third of the building – the location of the square foot and fittings equally constitute the other two thirds." The Association has not compiled any data so far. "Our influence on data is limited on the actual construction costs in the market. We can say that the costs have come down by 20 per cent to 30 per cent but then the economy has also into a slowdown as well. So the demand and supply has got affected and there is an imbalance again."

Hassan says that the approximate construction costs for retail and low rise commercial is Dh5,000 per square metre. "When material costs go down and you have less projects, then contractors get into increased competition for projects," explains Hassan.

"That too drives prices down by 20 per cent to 30 per cent. However, buildings have different costs depending on their building types. Construction costs are going towards normal this year – what was happening in 2008 was abnormal."


Green legislation

What is also significant is that the industry is looking towards the green legislation that will come into effect this month. "The introduction of legislation to control the real estate market was a significant gesture from the government of Dubai. But the introduction of new green regulations that will involve using environmentally-friendly materials in the construction industry will be the most important thing in 2009," said Jamal. Adds Hassan, "It is very obvious that markets will move away from speculative to end-user. Developments will move from a pie-in-the-sky to a viable self-justifying development that are oriented around a centre of activity or create industry. A focus around the world, which is now seen in the UAE and GCC, is the new emphasis on sustainable practices – from the master planning stage to building design. In UAE, it is being developed into a law. We are finding a new market for us to practice what we have practiced and preached for a long time but in innovative ways due to newer technologies."

Meanwhile, the industry is also aware of the squeeze on the smaller players if developers start to delay payments. "We know that market conditions will be tougher. It is true that if developers don't pay on time, then smaller contractors might go out of business if they are not well-capitalised," said Makhzoumi.

Another industry source, who did not wish to be quoted said that this scenario is already being enacted in the market and some small players have already started to close shop.

However, Jamal opines that one solution lies in the setting up of a uniform buildings materials index for UAE, in addition to the statistical departments set up in Dubai and Abu Dhabi, which will help players make informed decisions. "Without statistics you cannot make your decisions, which need some detail in order to reflect what is going on and take corrective action in time," he said.

Meanwhile, Makhzoumi says that oil hovering from $30 to $40 will ensure that the GCC will continue with their planned projects.

"There was panic some weeks ago, when oil fell below $40. I personally believe that the prices will go up again and on average, will stay above $40 and closer to $50 in 2009, though studies have shown that it will be much higher."
Follow Emirates 24|7 on Google News.