Record-breaking landmarks and projects place the emirate high on global stage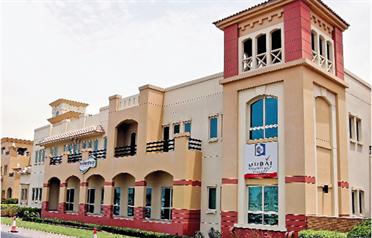 Mentioned below are some of the landmark projects in Dubai executed under the vision of His Highness Sheikh Mohammed bin Rashid al Maktoum, UAE Vice-President and Prime Minister and Ruler of Dubai.

Dubai Metro

Dubai Metro is a watershed transport project in the Arabian peninsula, the first railway system of its kind in the region. Even amid the global economic crisis and doomsday predictions, the Dubai Metro was commissioned on time on September 9, 2009.

A multibillion dollar project, the Metro system provides an alternative mode of transport to ease congestion, save passengers traveling time, reduce traffic pollution thereby improving environmental quality, improve mobility within the city, provide connection to Dubai International Airport and deliver modern, comfortable and reliable services to the travellers.

The Dubai Metro is intended to provide transport coverage and reach all strategic areas of the city, and develop the network to branch out into the suburbs with future extensions. It is the flagship project of the Dubai's Roads and Transport Authority (RTA) in terms of its about Dh15.5 billion investment visibility throughout the city as an architectural showpiece and its direct role in providing social benefits.

DIFC

The Dubai International Financial Centre (DIFC) was conceived by the Dubai Government for the benefit of the UAE and the wider region as a whole. Its aim is to create a regional capital market, offering investors and issuers of capital world-class regulations and standards.

DIFC is an "onshore" financial centre, offering a convenient platform for leading financial institutions and service providers. DIFC has been established as part of the vision to position Dubai as an international hub for financial services, and as the regional gateway for capital and investment.

Burj Al Arab

Burj Al Arab (Tower of the Arabs), is a landmark project in Dubai. At 321 metres height, it is the second tallest building in the world used exclusively as a hotel. Standing on a reclaimed island, 280m out from the Jumeirah Beach, it is an iconic tower that symbolises Dubai's urban transformation.

The hotel project, started in 1994, is designed in the shape of a sailing Arabian Vessel (dhow). Now with other landmark buildings such as the Burj Dubai on the horizon, the Burj Al Arab remains a hot spot must-see icon of Dubai.

Dubai Internet City

Dubai Internet City (DIC) is an information technology park, created by the Dubai Government as an economic free zone for the IT and technology companies. The DIC has attracted many global IT majors such as the IBM, Microsoft, Oracle, Sun Microsystems, Cisco, HP, Nokia, Seimens. Adjacent to the other industrial and knowledge clusters such as the Dubai Media City and Knowledge Village, more than 850 companies operate in the free zone of 1.5 million square feet of prime commercial office space.

Due to the success of DIC, many initiatives were taken to imitate the free zone in other parts of the GCC. DIC, a member of Dubai Holding subsidiary Tecom Investments, opened its doors in October 2000.

DIC provides a knowledge economy ecosystem designed to facilitate the business development of Internet and Communications Technology (ICT) companies. It is the Middle East's biggest ICT infrastructure, built inside a free trade zone.

Dubai Media City

Dubai Media City (DMC), the first and only global media hub in the region where all media-related businesses thrive together, is a successful reflection of the vision of Sheikh Mohammed to transform Dubai into a knowledge-based society and economy.

DMC creates a world-class environment for every kind of media business, which broadly includes media and marketing services, printing and publishing, music, film, new media, leisure and entertainment, broadcasting and information agencies.

In this open and flexible environment, many global and regional media companies operate with collective synergy and individual freedom. International Media production Zone, Dubai Studio City and the Dubai International Film Festival are other initiatives under DMC, which have become world class projects and programmes.

Burj Dubai

Burj Dubai, the tallest building in the world, is a magnificent example of the business initiative of Dubai. The Burj Dubai skyscraper is a world-class destination and the magnificent centerpiece of Downtown Burj Dubai, Dubai's new urban masterpiece.

The world's tallest building is surrounded by hotels, shopping destinations and a world of entertainment options. At more than 800 metres and more than 160 stories, Burj Dubai holds many world records – tallest building, tallest free-standing structure, highest number of stories, highest-occupied floor, highest outdoor observation deck, elevator with the longest travel distance and tallest service elevator in the world.

Dubai Knowledge Village:

Dubai Knowledge Village (DKV), launched in 2003, places the Middle East on the map as first and largest community for human resources management professionals. A variety of knowledge-based entities and human resources management and support organisations operate from DKV.

This thriving knowledge community was founded as part of a long-term economic strategy to develop the region's talent pool and accelerate its move into a knowledge-based economy. ?DKV has more than 450 business partners including professional training centres, HR consultancies, linguistic centres and assessment centers. DKV also enjoys the distinction of being the world's only free zone cluster totally dedicated to human resources management professionals.

DMCC/DGCX

A strategic initiative of the Dubai Government, The Dubai Multi Commodities Centre (DMCC) was created to establish a commodity market place in Dubai, and provide industry-specific market infrastructure and a full range of facilities for the gold and precious metals, diamonds and coloured stones, energy and other commodities industries.

DMCC has been playing a crucial role in the rapidly changing business environment in the Middle East. it has launched a series of industry-specific initiatives, which have re-energised the regional commodities trade, and served to consolidate Dubai's role as the gateway to the huge emerging markets of the Middle East and the beyond.

International Humanitarian City

An independent free zone authority created by the Dubai Government, International Humanitarian City is a global humanitarian and aid hub. It aims to facilitate aid and development efforts by providing local and international humanitarian actors.

IHC consolidates Dubai as an essential link in the humanitarian value chain. It addresses the specific needs of the humanitarian aid and development community, while grouping them in a secure environment that fosters partnerships and social responsibility.

Dubai World Central

Dubai World Central (DWC), a 140 square kilometre urban aviation community centred around the world's largest airport – DWC-Al Maktoum International Airport, is one of the most strategically important commercial infrastructure developments in the Middle East. The city-within-a-city, currently being built 40 kilometres from the existing Dubai International Airport, is almost twice the size of Hong Kong Island.

DWC is designed to support Dubai's aviation, tourism, commercial and logistics requirements until 2050 and beyond, transforming the UAE and the region into one of the most powerful global centres for commerce, logistics and tourism.
Keep up with the latest business news from the region with the Emirates Business 24|7 daily newsletter. To subscribe to the newsletter, please click here.
Follow Emirates 24|7 on Google News.