Sawiris to hold building projects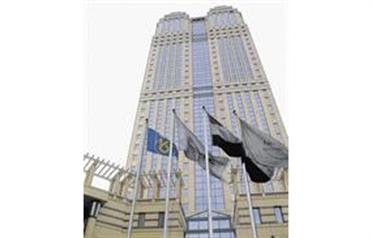 Due to the global recession, Samih Sawiris' Orascom Development Holding AG will scale back building work in Oman and Egypt.

Construction of a resort on the coast of Montenegro will not begin for another two to three years, Sawiris said in an interview. Sawris controls 60 per cent in the company.

"There is a slowdown in demand," said Sawiris. "It's not dramatic, but it's across the board. A 24-month decline in sales of real estate and vacations is a fairly accurate assumption.

Demand for property in Orascom's El Gouna resort on Egypt's Red Sea coast has fallen by 40 per cent as banks tighten lending. The slump also hampered Sawiris' plans for an alpine resort with six hotels, condominiums and villas for wealthy skiers between the Swiss towns of Davos and Zermatt. In Andermatt, 130km from Zurich, Orascom will start with two or three hotels, less than initially planned, he said.

Sawiris said he hopes to complete contracts to develop 6.5 million square meters of land on the coast of Montenegro before April. Construction in the country, which borders Albania, Serbia, Bosnia and Herzegovina, Croatia and Kosovo, will not start until 2011 or 2012, he said.
Follow Emirates 24|7 on Google News.