Sheikh Zayed Rd leads 2008 land transactions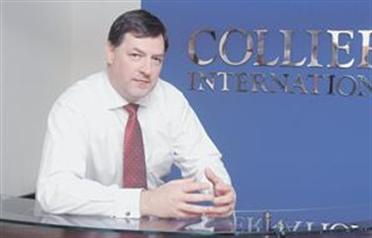 Total land sales in Dubai soared 109 per cent to reach Dh234.49 billion in 2008 compared to Dh112.41bn in 2007, according to a Land Department report.

The highest level of transactions were witnessed on Sheikh Zayed Road, which saw average prices per square foot increasing to Dh1,339.93 in 2008 compared to Dh1,238.81 in 2007. About 12.5 per cent of total sales were registered in the area last year compared to 7.22 per cent in 2007.

The Palm Jumeirah accounted for the second highest level of sales in 2008, with almost 8.06 per cent of the total sales, with the average land price jumping to Dh756.50 per square foot from Dh512.21 in 2007.

Al Jadaf, which topped the list of areas with highest transactions in 2007, saw only 7.34 per cent in 2008 compared to 10.93 per cent of the total sales with average price rising to Dh1488.92 per square foot from Dh1136.49 square foot.

There were a total of 5,806 cash sales worth Dh69.59bn, 3,547 mortgage transactions worth Dh113.95bn, and 303 donations of land and property worth Dh9.04bn in 2008.

The transactions registered as sales were spread across 109 districts with a total of 106.94 million square feet of land sold.

In 2007, there were a total of 3997 cash sales worth Dh47.60bn, 2,771 mortgage transactions worth Dh57.36bn, and 325 donations of land and property worth Dh7.05bn.

The sale transactions were recorded in 111 districts, as the total area sold was 82.56 million square feet.

Colliers CEO John Davis said: "Overall, we believe sales will decline in terms of volume and value this year due to the adverse market conditions locally, regionally and globally," Ian Ohan, Head of Investment Transactions, Jones Lang LaSalle Mena, said: "It is not surprising that registered land transactions reached these highs in early 2008 in particular contributing to the strong year-on-year performance and also reflecting the government's enhanced platform to register traded assets on a timely basis. We should not forget that the first half of 2008 was an extremely robust period in Dubai's economic cycle. Given the current environment, we anticipate that the value of traded land in Dubai will stabilise in 2009 reflecting a combination of reduced volume and relative value of individual transactions."
Follow Emirates 24|7 on Google News.